Mike Napoli And Doubrant Lead Red Sox Over Twins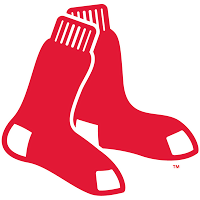 Napoli homers in Red Sox 4-0 win over Twins<
FORT MYERS, Fla. (AP) _ Mike Napoli hit a solo homer to help the Boston Red Sox defeat the Minnesota Twins 4-0 on Friday.
The Red Sox gave Grady Sizemore the day off after telling the oft-injured three-time All-Star that he will be their starting center field on opening day. He has not played in the big leagues since 2011.
Red Sox starter Felix Doubront struck out seven and gave up seven hits and two walks in five innings. He lowered his spring ERA from 9.64 to 7.11 in five appearances.
Phil Hughes struck out two, walked one and gave up four runs and four hits in 5 1-3 innings in his final spring tuneup for the Twins. He finished spring training with a 4.74 ERA in five appearances.

AP-WF-03-28-14 2110GMT