Rams, Hawks, Eagles All Win in Division I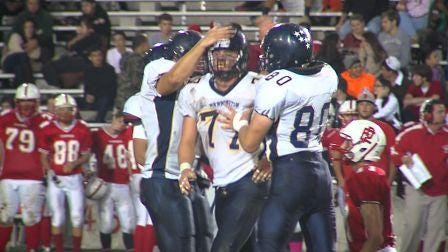 By Matt Blanchette
The LaSalle Rams knew they need to keep pace. And they did it, scoring late in the 4th quarter, to beat Cranston West 22-21 on Friday Night.
Jace Pena hit Keon Wilson from 2 yards out with 32 seconds left, their second TD hookup of the day, and then Wilson threw to Pete DiSimone for a two-point conversion which gave the Rams the victory.
Barrington easily moved to 3-0, beatin East Providence 42-21. John Martin rushed for 3 scores and James Murphy added two.
The Hawks were even more dominant. Shutting out Tolman 40-0. Remington Blue had 3 TDs for Hendricken.