Raimondo and family to host campout at state park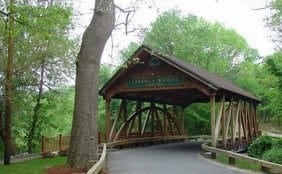 By The Associated Press
PROVIDENCE, R.I. (AP) _ Gov. Gina Raimondo and her family are hosting the first "Rhode Island Capital Campout" to celebrate June as Great Outdoors Month.
The Rhode Island Department of Environmental Management says Raimondo and her family will host more than 140 people Saturday night at Lincoln Woods State Park.
Families are taking part in a summer-long game aimed at getting children and parents outdoors and involved in more physical activity.
Families registered in the department's Great Outdoors Pursuit were invited to the campout.
Raimondo says she hopes families will get outside and enjoy Lincoln Woods.
Campers were told to arrive between 3:30 p.m. and 5 p.m. Saturday to set up campsites, go kayaking and fishing and play lawn games.
Raimondo plans to visit with them in the early evening.
© The Associated Press / WLNE-TV 2015