Raimondo and McKee ask for passage of utility reform bill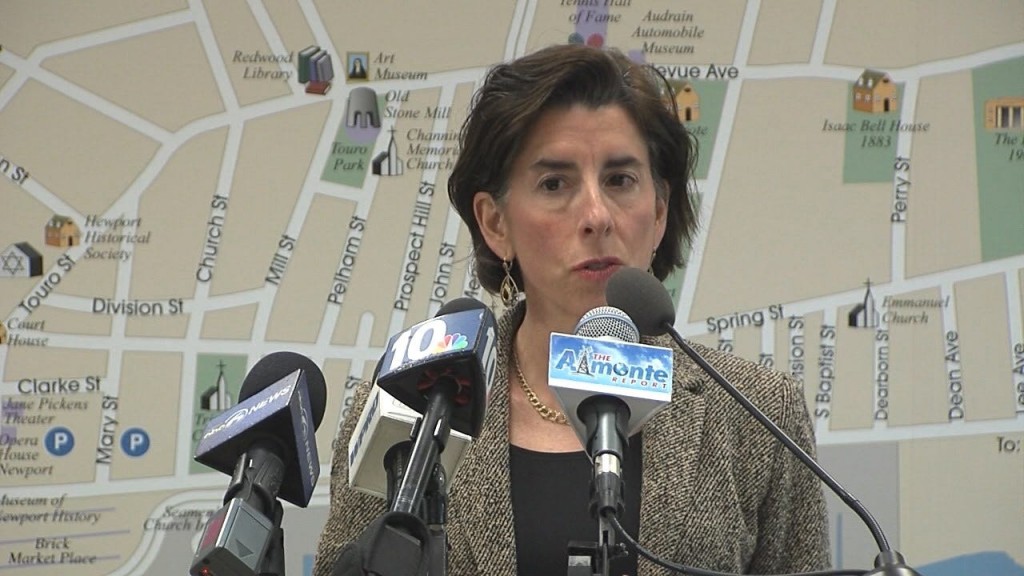 By: Brittany Comak
Twitter: @comaknews
Email: bcomak@abc6.com
NEWPORT, R.I. (WLNE) – Legislation is making its way through the State House that would hold utility companies accountable during emergencies.
Officials Friday highlighted events like what happened in Newport this January, when thousands were stuck without heat during a natural gas outage.
The outage left thousands of people in the lurch – people like restaurant manager John Daley.
"Both kitchens were affected," explained Daley. "It affected our brunch and our dinner menus. It affected our grills and our ovens…We didn't want to close to lose all of the business but we had a limited menu and definitely tried to accommodate as many people as we could."
Now state lawmakers plan to hold utility companies' feet to the fire.
"As I lived through that, I was reminded again and again how important it is that the state and state officials hold national grid accountable,"said Rhode Island Governor Gina Raimondo at a press conference Friday.
The act would require utilities like National Grid to keep a detailed emergency plan on file with the Division of Public Utilities and Carriers, and submit an updated version every year.
It would also give the state the option to fine National Grid and other utilities up to $7.5 million if they're found negligent in responding to an emergency.
"It can be disheartening when you are going for days without gas or electricity and then you realize maybe the state won't be able to do much to hold them accountable," said Newport Mayor Jamie Bova.
Lawmakers say there is also a provision that would keep utilities from raising rates on their customers to pay those fines.
"I know how important it is to have good working relationships with our utility companies," said Lt. Governor Dan Mckee. "But it's also important that we as a state regulate our utilities."
The Lt. Governor says he already has the support of many small businesses.
One of the managers of Newport restaurant Diego's, Simon Bordthauser, says he's in favor of the legislation.
"Having that backstop where customers aren't going to be affected by a company screwing up is definitely a positive thing."
In response, National Grid said in a statement that they already have detailed emergency response plans in place that reflect the Lt. Governor's legislation.
They also said they update DPUC before and during extreme weather events.