Raimondo defends state's targeted vaccination strategy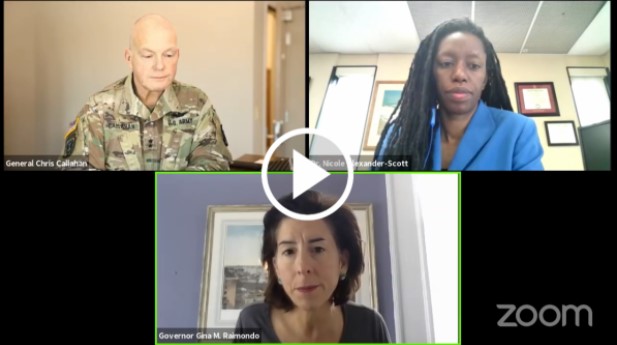 PROVIDENCE, R.I. (WLNE)- Governor Gina Raimondo defended the state's targeted vaccination rollout on Wednesday by way of a Facebook Live event.
Raimondo said the targeted approach was always the plan, and said the results speak for themselves.
Joined by Dr. Nicole Alexander-Scott and RI National Guard Major General Chris Callahan, Raimondo said, "Our strategy was to be very targeted to the most vulnerable to make sure that our hospital were not overflowing. And I want Rhode Islanders to be reassured that on that score we're doing incredibly well. Better than Massachusetts and Connecticut. Better than most states in American and much better than the national average."
According to Raimondo, from January to February, Rhode Island saw a 46% decline in hospitalizations. Raimondo credited this to older residents getting the vaccine first.
In an emailed statement, Governor Raimondo said "By keeping our frontline health care workers safe, and by vaccinating those in nursing homes, other congregate care settings, and high-density communities, we were able to reduce our hospitalizations by a significantly higher rate than our neighboring states and the national average."
Raimondo said she believes the state is in a stable place, with a statewide percent positive of 2%.
"We already have capacity for 1,400 daily vaccinations just at the two State-run sites in Providence and Cranston. Over the coming weeks, we'll be doubling that capacity to 2,800 daily appointments and adding more sites in the northern and southern regions of our state. And we'll do it all in partnership with municipalities, with a focus on those hit the hardest," she continued.
All Rhode Islanders 75+ are able to register for an appointment at a State-run vaccination site by clicking here, or by calling (844)-930-1779.
Beginning Monday, February 22, scheduling will open for Rhode Islanders 65+ through the same method.