Raimondo elected first female governor of RI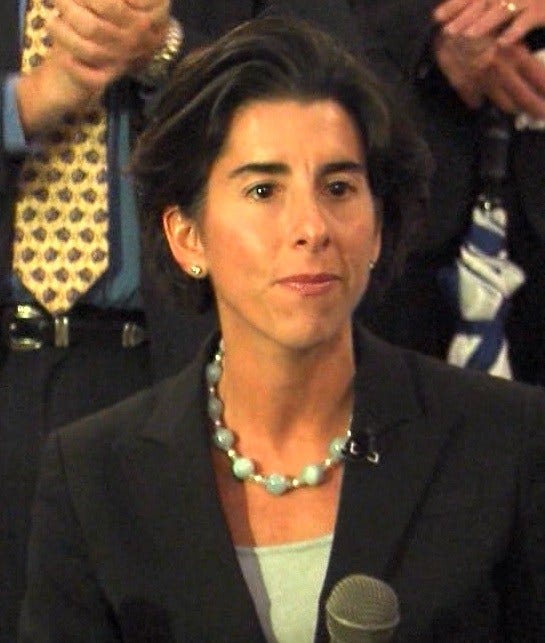 By: Dee DeQuattro
Email: ddequattro@abc6.com
Twitter:@deedequattro
Democrat Gina Raimondo will be the first female governor of Rhode Island.
Raimondo overcame Republican Cranston Mayor Allan Fung and Moderate Bob Healey in a close race.
The campaigns heated up in the final weeks with both Fung and Raimondo lobbing attacks at each other over 38 Studios and their economic policies.
Raimondo took aim at Fung saying he mismanaged the Cranston Police Department and claimed that the city of Cranston is heading towards becoming the next Central Falls due to its unfunded pension liability.
Fung responded challenging Raimondo for what he called her connections to Wall Street and her decision to pay back the 38 Studios moral obligation bonds.
Meanwhile, Moderate Bob Healey threw bombs at both candidates suggesting that they are political insiders.
As the election neared, a Brown University Poll showed Raimondo and Fung in a statistical dead heat, with Healey trailing behind.
Both the Fung and Raimondo campaigns called in political heavy weights to support their candidacies. Raimondo brought in former first lady and Secretary of State Hillary Clinton and First Lady Michelle Obama. Additionally, Raimondo had the support of former President Bill Clinton and President Barack Obama, who she ate lunch with at Gregg's Bar and Grille when he visited RI.
Meanwhile Fung brought in Republican favorite New Jersey Governor Chris Christie and former Massachusetts Governor and presidential pick Mitt Romney.
Raimondo has enjoyed popularity among independent voters in Rhode Island due to her work crafting the historic pension reform bill in Rhode Island. Going into the election the bill was heading to court after settlement talks dissolved last year. The matter remains in litigation but Raimondo has stood by her efforts with the bill the entire time she has been running for office.
Raimondo is the first Democrat to be elected Rhode Island Governor in over two decades.
As for Fung, he will finish out his remaining two years as Mayor of Cranston.
© WLNE-TV 2014