Raimondo introduces RI's first Secretary of Commerce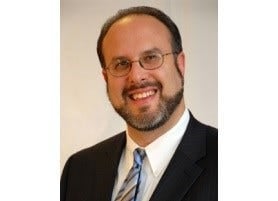 By: Dee DeQuattro
Email: ddequattro@abc6.com
Twitter: @deedequattro
Governor Elect Gina Raimondo has appointed Rhode Island's first ever Secretary of Commerce.
Raimondo has tapped Stefan Pryor of Connecticut to take on the newly established position.
"Stefan Pryor has the depth of experience and the drive to help me lead Rhode Island's comeback," Raimondo said. "Stefan's economic development successes in Newark and in Lower Manhattan are a testament to his ability to lead the Department of Commerce in Rhode Island. Our focus from day one will be on creating opportunities for everyone by making Rhode Island a place where companies want to invest and grow."
Pryor will oversee activities related to commerce and economic development in Rhode Island. A graduate of Yale Law School Pryor most recently served as the Commissioner of Education in Connecticut and prior to that served as Deputy Mayor and Director of Economic and Housing Development in Newark.
"I am looking forward to joining the Raimondo administration," said Pryor. "Governor-elect Raimondo is focused on attracting and growing businesses in Rhode Island with the goal of making this state stronger for everyone. I will work every day with that goal in mind and will aim to deliver results for Rhode Island."
(C) WLNE-TV 2014