Raimondo issues final warning to residents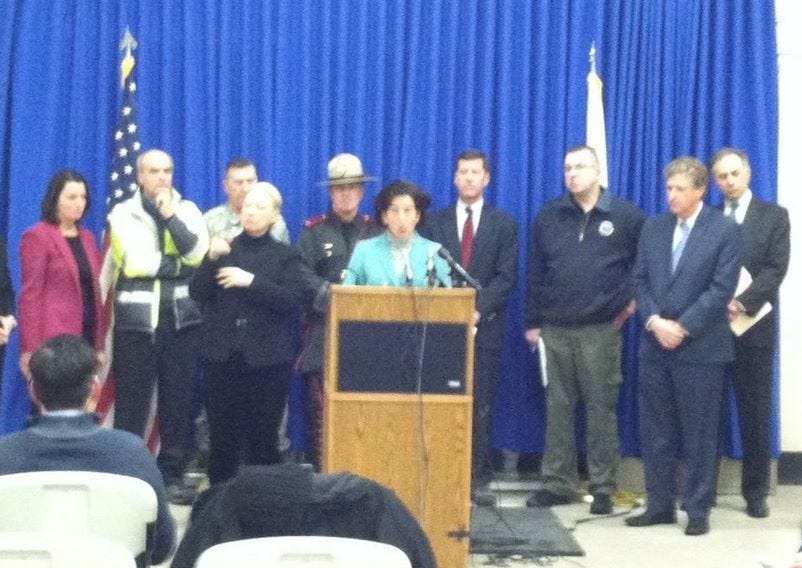 It was really the final warning from the governor and other emergency managers to get off the roads no later than midnight:
Governor Raimondo and other emergency officials made their final warning to stay off the roads as conditions get worse.
The governor signed an executive order Monday afternoon, banning all traffic on Rhode Island roads and highways at midnight and until further notice.
As of now officials are monitoring the storm and the response to it in the brand new emergency operations center, which was finished about a year ago, and was mostly paid for with a federal homeland security grant.
The center enables state leaders to talk with officials in all of Rhode Island's 39 cities and towns, and get them rapid response help where needed.
The governor says that she has contacted the White House and the state's congressional delegation.
She anticipates the storm may cause millions in damage and other response costs. She's hoping the federal government will provide the necessary disaster aid.
(C) WLNE/TV 2015