Raimondo unveils $8.96 billion spending plan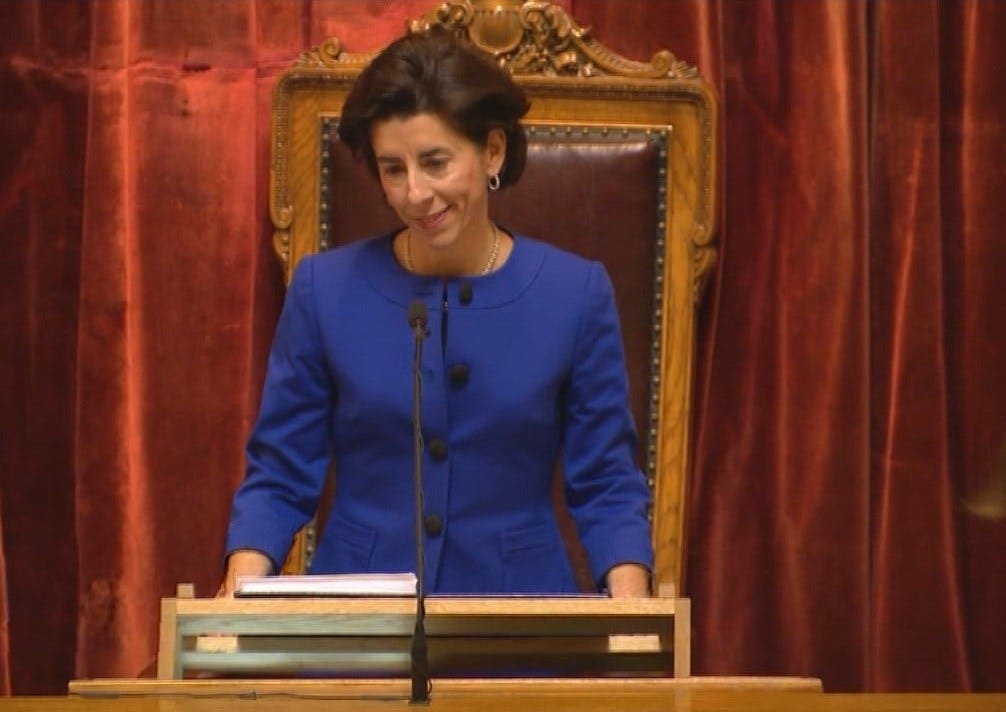 By Samantha Fenlon
sfenlon@abc6.com
Governor Gina Raimondo centered her second State of the State and Budget Address on building an economy so that everyone can "Make it in Rhode Island."
"We need to put ourselves in a position to be successful. We need our people to have the skills that matter so they can get jobs to pay," said Raimondo.
The proposed budget totals $8.96 billion dollars. It includes no broad based tax increases and outlines a plan to recoup money for the deficit by raising the cigarette tax by a quarter, and putting stricter regulations on medical marijuana.
"We will do our due-dilligence on the proposals the specifics within the budget," said House Speaker Nick Mattiello. "I'm sure there are things in the budget that I like a lot and I'm sure there are things that I'm not so much in favor of, but I haven't studied it, so I don't know specifics right now."
The proposed budget includes raising the minimum wage to $10.10 an hour, a reduction of unemployment insurance taxes, and adding more than $33 million dollars to the school aid funding formula.
"Her focus on education investment, in particular, in elementary and secondary education, I believe, is critical to move the state forward," said Senate President Teresa Paiva Weed.
Republican State Rep. Doreen Costa says there's a lot of work ahead before this budget goes before the General Assembly for a vote this summer.
"She's a pretty good cheerleader for Rhode Island, she's good at doing that, but we still have to break down the budget. We have to see the costs. We have to analyze everything. So, we are going to be in the process of doing that now that we have it in our hands," said Costa.
The Governor also set forth a proposal to decrease overdose deaths in the state by one third over the next three years.
Raimondo also urged lawmakers to push through the revised truck toll plan unveiled last week.The speaker tells ABC 6 News that that's expected to go to the General Assembly for a vote as early as next week.
The proposed budget unveiled Tuesday is for the fiscal year beginning in July.
© WLNE-TV 2016