Are You Ready? Rain, Wind & Snow In The Forecast
Rain, Wind & Snow In The Forecast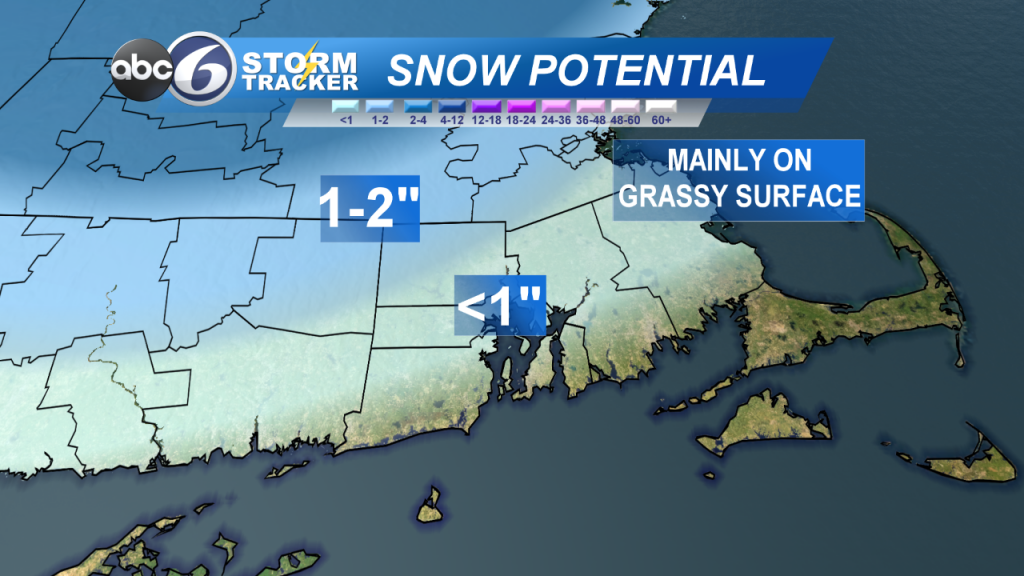 PROVIDENCE, R.I. (WLNE) – Hurricane Zeta made landfall Wednesday evening as a Category 2 hurricane along the Louisiana coastline. The storm has weakened and is moving northeast, eventually passing to our south overnight. The storm is bringing significant rain to the area, gusty winds overnight, and yes, our first snowflakes of the season.
Rain is already widespread and will continue to pick up in intensity through the afternoon and overnight. 1-2″ of rain can be expected which is beneficial considering we are still dealing with a big rain deficit for the year. That being said, be careful driving in the heavy rain. Road spray, big puddles and wet leaves can potentially create dangerous driving conditions.
Winds will pick up this evening. Expect gusts from the northeast gradually shifting from the north around 30-35MPH inland, slightly higher for coastal locations and especially towards far SE MA.
As the winds shift, cold air rushes in. That will cause the rain tomorrow morning to change over to a wet snow. Gradually changing over from rain to snow during the early AM commute Friday, happening first for areas farthest inland. Coastal locations and SE MA, likely staying almost all rain. This time of year, snow has a very difficult time sticking to any pavement but grassy surfaces could see up to an inch, 1-2″ possible for spots farthest inland. Slightly more for spots outside of our viewing area, into north and west Massachusetts.
The mixed precipitation will come to an end around lunchtime Friday with very cold temperatures settling in. Afternoon temps will by in the 30s for most of the area and overnight we will dip down into the 20s. A sunny but cold Halloween expected!