Rainfall helps Massachusetts out of drought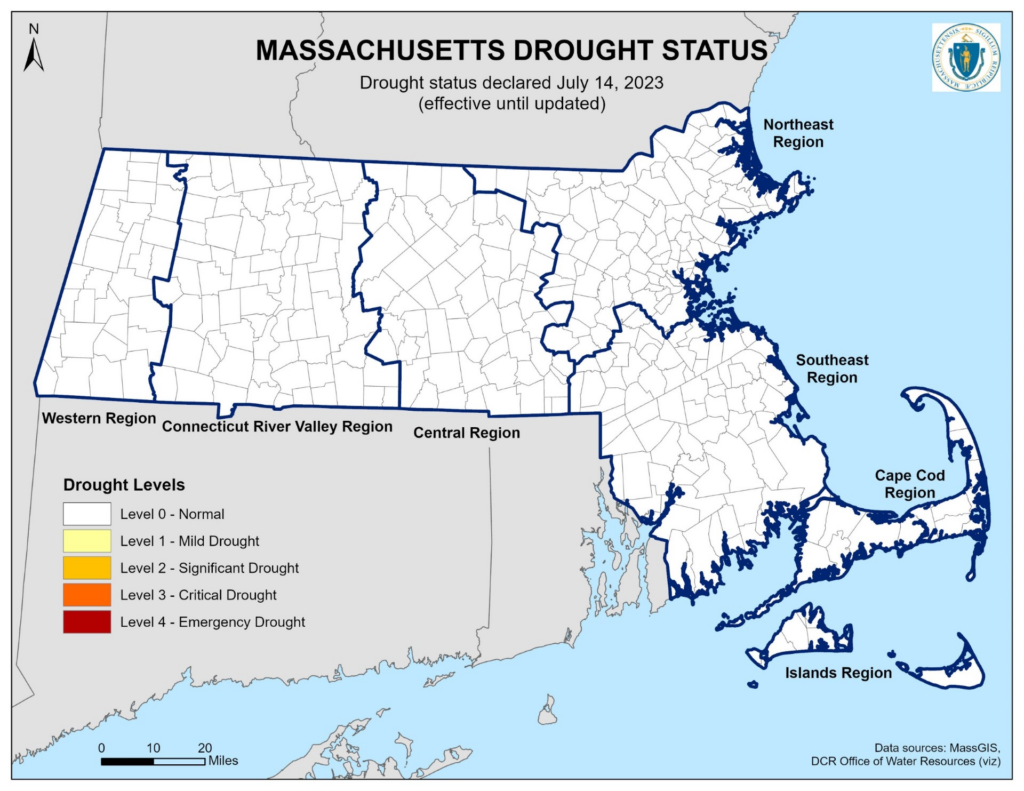 BOSTON, Mass. (WLNE) — Energy and Environmental Affairs Secretary Rebecca Tepper said Friday that drought conditions in Massachusetts had returned to normal.
All seven regions of the state are back to Level Zero – Normal status, including the Western and Cape Cod Regions, which were previously at Level One – Mild Drought.
Tepper attributed the return to normal to the above average rainfall during the month of June and early July and the near to below-normal temperatures across the state.
However, she said that a week of flooding in the Western Region after the droughts shows that the climate crisis is real and is affecting Massachusetts.
"The Healey-Driscoll Administration is focused on addressing these impacts on all fronts – from disaster response to water conservation efforts, to a swift transition to clean energy," Tepper said.
State officials said they expect above-average precipitation and near to slightly above-average temperatures for the rest of July.
State agencies will also continue to monitor conditions across the state, and the Drought Management Task Force will meet if a region is experiencing drought conditions.