'Raise the curtain': Trinity Rep receives $500K in federal funding for historic renovation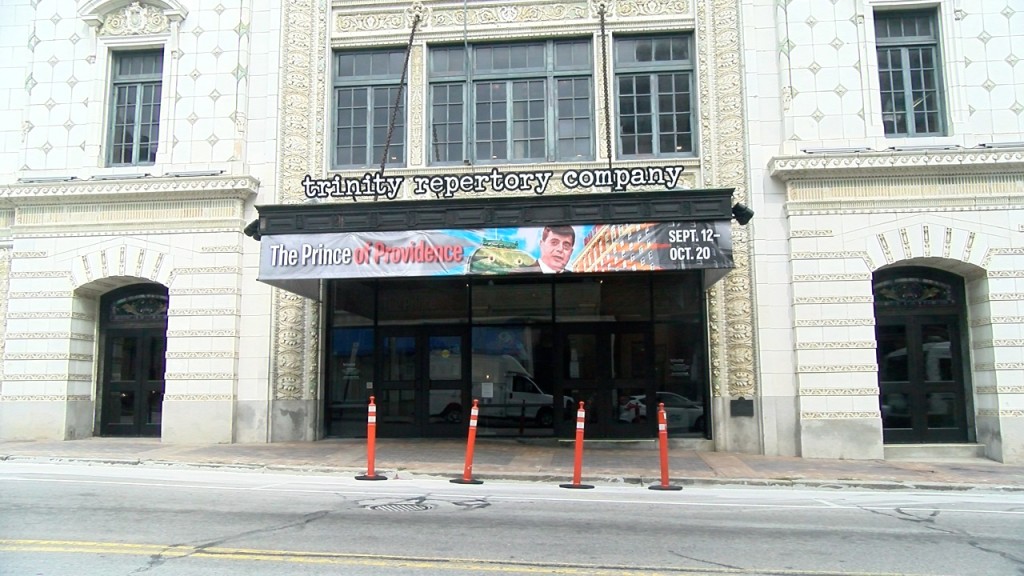 PROVIDENCE, R.I. (WLNE) — The Trinity Repertory Company received $500,000 in federal funding Monday.
The funding, which was secured by U.S. Sen. Jack Reed, will go to rehabilitating and expanding the Lederer Theater Center.
"Trinity Rep helps bring people to Providence and it brings arts and cultural opportunities to a wide circle of audiences, including students," Reed said. "This federal funding will help preserve the character of this historic gem of a building while improving the theater going experience for audiences, expanding art education, and creating new opportunities for the community to come together in this space for live theater and cultural opportunities."
Reed joined Trinity Rep's executive director, Kate Liberman, and artistic director, Curt Columbus, in Providence to "raise the curtain" on the Lederer Theater Center's forthcoming renovations.
"All of us at Trinity Rep are incredibly honored and grateful to be the recipients of this funding which will allow us to move ahead on the restoration and expansion of our historic home," Liberman said.
Plans for this renovation began in 2017. The goal for these renovations are "ensuring improved, accessible, and welcoming experiences for all audiences, artists, staff, and students."