Rally held for new animal shelter in North Providence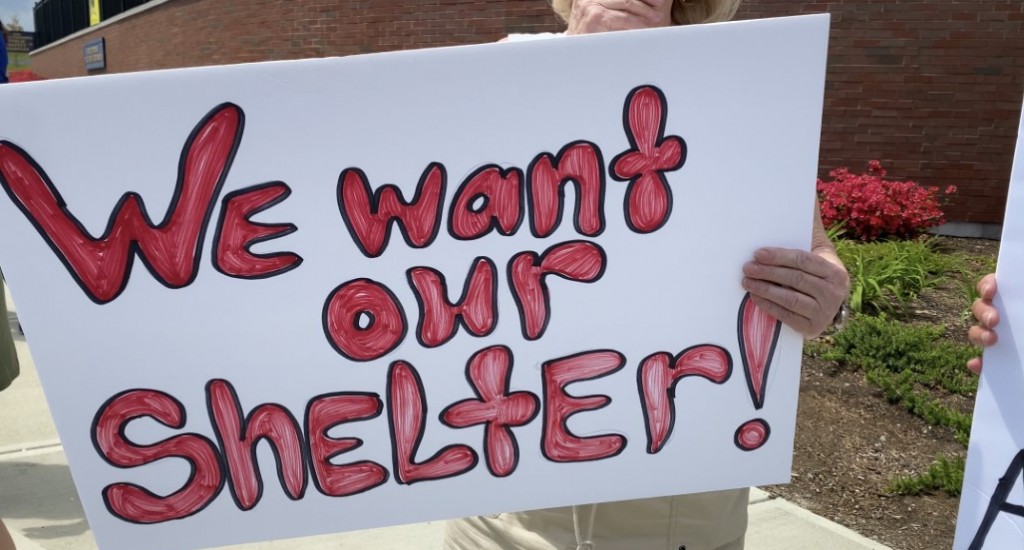 NORTH PROVIDENCE, R.I. (WLNE)- Demonstrators rallied together in an effort for a new animal shelter in North Providence.
The rally was held outside of the North Providence Public Safety Complex Sunday afternoon.
Over fifty people attended the event.
Demonstrators said their frustrations stem from things such as kennels with no separate isolation areas for sick, aggressive, small, or scared dogs, to things such as no extra space for cats to have 'out of cage time.'
The existing facility is North Providence's original dog pound.
Organizers of the rally told ABC6 that they've been discussing the issue for years, but no money has been put aside for it. The shelter falls under the budget of the Police Department.
Research done by the shelter's committee and discussions with shelter-experienced architects led to the conclusion that $2 million would be needed for a new 5,000 square foot shelter.
Organizer Cathy Lanni told ABC6 that residents were counting on the $2 million coming from the 2012 $60 million Google settlement. The money still has not been allocated towards the shelter.
"Town officials just need to make it happen, and we hope todays show of support helped them understand how important this is to us," Lanni said.
The current shelter isn't up to standard and the demonstrators want the city to do better.