Rally in Providence brings awareness to Black Women Matter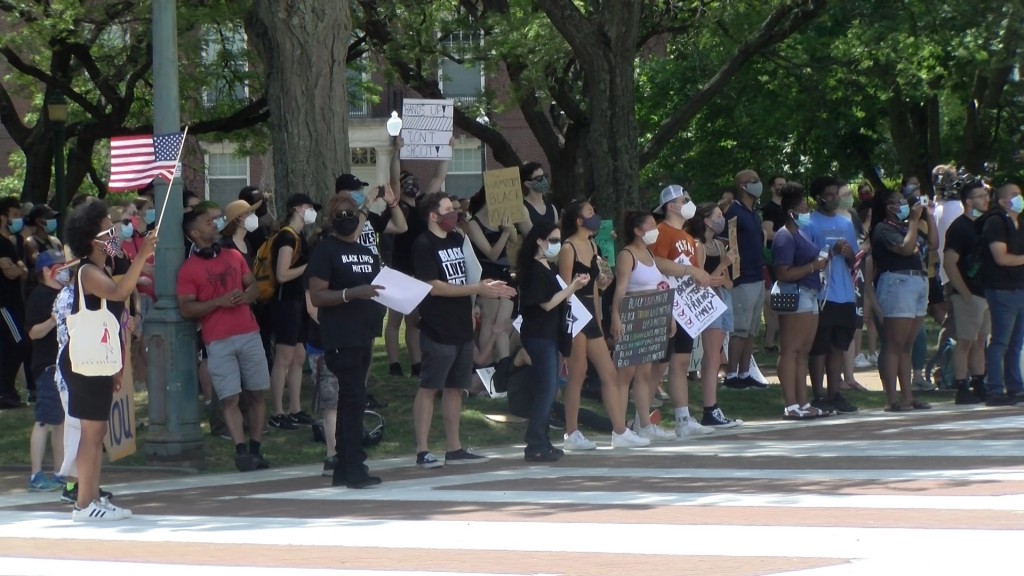 PROVIDENCE, R.I. (WLNE) – Saturday protesters gathered to raise awareness that Black Women Matter.
Protesters marched from Burnside Park to the State House steps. All were calling on attention to the specific challenges black women face because of systemic racism.
Dr. Nicole Alexander-Scott even made an appearance at Saturday's protest and addressed the crowd.
Black women shared their stories about how they've been affected by racism, violence and police brutality. In addition, the topics of unequal pay, healthcare and educational challenges were also brought up.
Carl Jefferson, Pastor, Life Change Christian Church said, "Women matter. Their lives matter. Their stories, their narrative matters. Because, there is so much that affects not only a child, not only a man, but it affects the family. And, women are the cradle of civilization."
Tamica Jefferson, Providence added, "I should not have to be concerned, in this country, with whether or not my husband or my son makes it home."
Protesters said change starts by having conversation and making sure their voices are heard.