Rams, Eagles Set To Battle In D1 Girls Hoops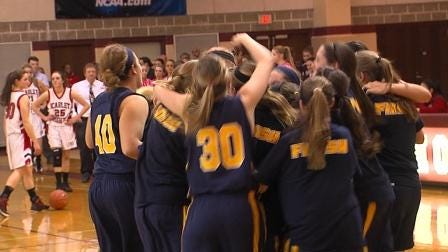 By Matt Blanchette
LaSalle beat Westerly 47-37 behind 17 points from Davida Dale to advance to the girls Division I final.
Earlier in the night, Barrington survived a late comeback to beat Exeter/West Greenwich 42-41.
Sarah Middleton had 20 points for the Eagles. The championship is Sunday at 4 p.m. at the Ryan Center.