Rams Run Over By Georgia St.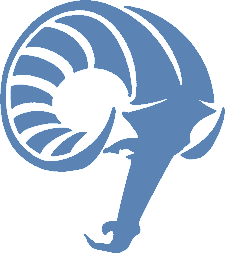 Rhode Island Athletics
Rhode Island (0-6, 0-3 CAA Football) was defeated by Georgia State, 41-7 Saturday in CAA Football action.
Georgia State (1-6, 0-0 CAA Football) rode running back Donald Russell on offense, as he scored three touchdowns on the day. Russell ran 21 times for 201 yards and two touchdowns, and he added a 35-yard touchdown catch. He was the first opponent to rush for more than 200 yards against Rhode Island since Jonathan Grimes had 208 for William & Mary on Nov. 5, 2011. Russell became the second 100-yard rusher allowed by the Rams this season. Bowling Green's Anthon Samuel had 132 yards on 17 carries.

Rhode Island avoided the shutout when tight end Joe Migliarese caught a 16-yard touchdown pass from Bob Bentsen with 3:57 remaining in the game.

INSIDE THE BOX SCORE
Free safety Clement Ani finished the game with a team-high nine tackles. It is the fifth time in six games Ani has recorded exactly nine tackles.
Senior tight end Joe Migliarese led the Rams with five catches and 62 receiving yards.
Senior tight end Alex Frazier made his first catch of the season, gaining 24 yards on his second quarter grab.
Freshman linebacker Connor Caponegro and sophomore running back Jordan Sebastian each made their first collegiate starts. Sebastian rushed 15 times for a career-best 60 yards, while Caponegro had four tackles and one pass defensed.
Wide receiver Brandon Johnson-Farrell, guard Kyle Elliott and free safety Clement Ani served as the team captains for the game.
STAT OF THE DAY
236 – Total offensive yards by Georgia State running back Donald Russell. He had 201 yards on the ground, and 35 receiving yards.
WHAT'S NEXT
Rhode Island heads to No. 22 Delaware for its next game Saturday, Oct. 20.