Rare bear encounter sparking curiosity, concern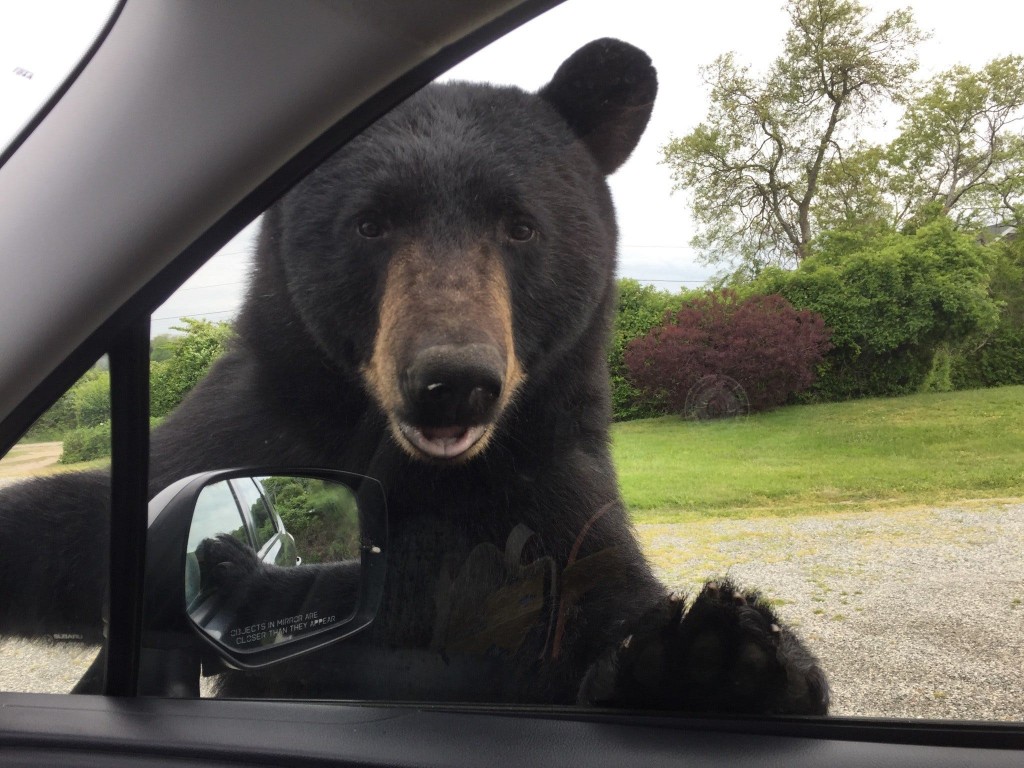 NARRAGANSETT, R.I. (WLNE) — Animal control officials are warning residents about black bears after an incident Tuesday in Narragansett between a Wakefield woman and a bear.
Brenda McCloskey had just finished gardening at a property near Camp Varnum when she came face–to–face with the bear.
She was able to get inside her car and shut the door, but the bear came to the passenger side door and actually opened it and she struggled to keep it closed.
"You know, it was one of those things, I guess," McCloskey said. "Adrenaline kicks in and every time he pulled, I pulled, I knew if he gained – he did have it half–open at one point – I knew if he gained it at some point I would not have been able to pull it back, he was pretty strong."
Once she was safe, McCloskey was able to call 9–1–1, and the bear was scared away when animal control arrived.
She believes the bear was trying to get her lunch that was inside the car.
The incident is raising curiosity and concerns across Southern New England.
"This is pretty shocking for me," said Kieran Maynard, who lives in the neighborhood where the encounter happened. "My family, we like walking, especially in the morning, and my parents were going to go right where it was. So my parents heard about it, and they stayed away."
The outdoors enthusiast says making noise with something like a bear bell and concealing food are good ideas for keeping bears away.
"If you're cooking anything outside, be careful leaving doors open," Maynard said. "Now that we know they probably wouldn't be afraid – especially with the car situation – to go into a house maybe."
Charlie Brown, a wildlife biologist at the Department of Environmental Management, says a bear trying to get into a vehicle is rare.
"That's the first occurrence I know of here in Rhode Island of something like that happening," he said of McCloskey's situation.
Brown says there might be only five bears in the entire state of Rhode Island, but he says the bear population is growing, and the DEM has seen an uptick in reports of bear sightings in the last few years.
And he says that doesn't even account for the bears in hiding.
"Despite being a very large animal and at times, putting themselves out in front of the camera, they're generally pretty cryptic and shy animals," he said. "So you could have bears on the landscape that you never see."
Brown says bears associate humans with potential food sources.
He says bird feeders, garbage that's not properly secured, and livestock can all attract bears.
But Brown says if you do encounter bears, stay calm, slowly step away, and give them their space.
"Hopefully, we'll have fewer of these type of conflict situations," he said, "despite the fact that we might have more bears on the landscape."
The DEM is encouraging people to report any bear sightings to the agency.
©WLNE-TV / ABC6 2019