Rare deer sighted in Rhode Island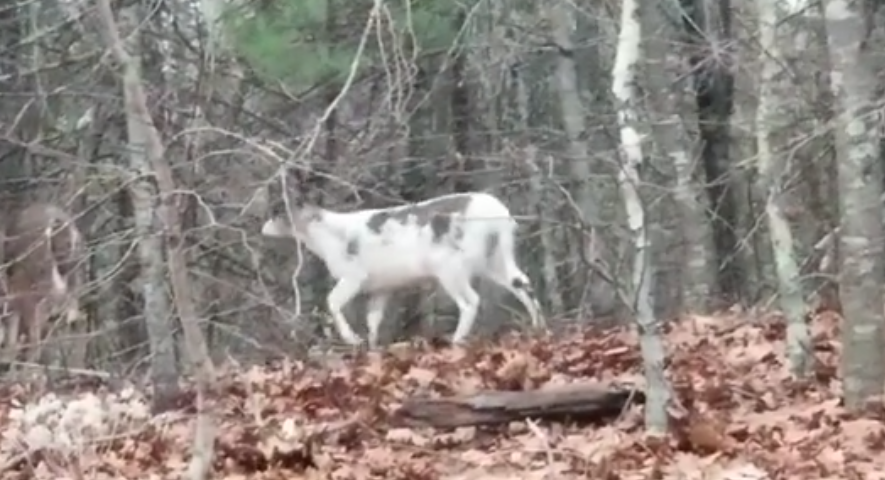 By News Staff
Email: news@abc6.com
Twitter: @ABC6
BURRILLVILLE, R.I, (WLNE) – In just days, a video of a rare deer sighting in Rhode Island has amassed thousands of views.
A member of the Wallum Lake Rod and Gun Club shared a video of a seemingly rare deer spotted in Burrillville to the club's Facebook page Thursday.
The deer in the video appears to be what is known as a "piebald".
Piebaldism is a recessive trait that results in white or patchy fur, University of Georgia Wildlife Research Coordinator David Osborn said in a 2014 interview with QDMA, a Georgia-based conservation association.
Piebald deer are also known to have an array of physical deformities.
The Wallum Lake Rod and Gun Club said the piebald condition occurs in about 1% of the deer population.
With an estimated 30 million deer in the United States, and 13 – 15 thousand in Rhode Island according to the RI DEM, sighting these deer is a rare occasion.
The comments on the video suggest that this could be the same deer that was spotted in previous years. Others said the deer is being confused with albino sightings.
A major difference between piebald and albino is that piebald deer do not have the distinctive pink eyes and nose found in albinos.
Hunting enthusiasts on the Facebook page also comment on how this particular deer is not ideal for hunting for food, or sport, because of its genetic defects and its rare nature.
As of Saturday, the video has been viewed nearly 15,000 times.
©WLNE-TV / ABC6 2018