Rash of Vandalism and Thefts at Local Charity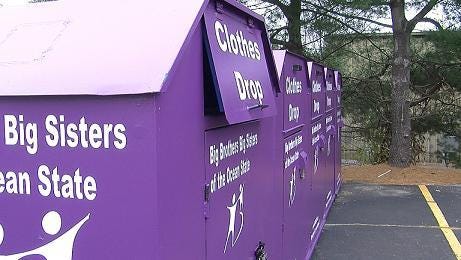 At a time when donations are needed most, some of them are being stolen. In the last month, the Big Brothers Big Sisters Organization in Rhode Island has had one of their donation bins set on fire and two of them stolen.
Members of the organization didn't believe it at first. They thought maybe one of their trucks had picked the bins up early, but after a week passed and they didn't turn up, they realized the clothing donations had been stolen.
"I can't imagine stealing from both a charity and a church at this time of year," says Steven Porter of Big Brothers Big Sisters of the Ocean State. Porter says the acts of vandalism and theft against their organization are taking a toll at one of the worst times of the year.
"Our losses in December are going to affect the programs that we have," said Porter.
Porter says the first incident happened in early November in Warwick at the Knights of Columbus Hall on Sandy Lane. One of the bins was set on fire. The bin could be restored, however the clothing inside was destroyed.
Most recently, the two bins that used to sit outside the Trinity Episcopal Church in North Scituate vanished.
The bins cost about 1,200 dollars a piece and are ordered from Canada. So, Porter says they won't be replaced until after the holidays. He's hoping the public can help find who did this so it doesn't happen again.
Porter says, "if we can get the word out that this is happening hopefully it will deter the person or persons who are responsible for this and know that somebody is keeping an eye on them."
The investigation into the stolen donation bins is ongoing. No suspects have been identified. If you have any information on either of these incidents you're asked to contact Scituate police.