Raynham Fire Department helps rescue horse after legs fell asleep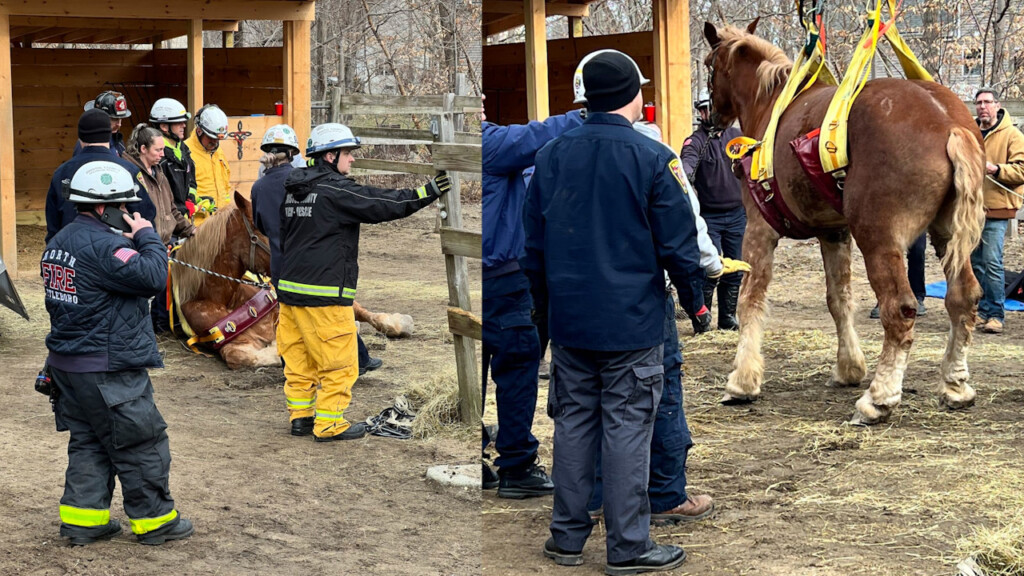 RAYNHAM, Mass. (WLNE) — Chief Bryan LaCivita said the Raynham Fire Department helped a horse that couldn't get up on Monday.
LaCivita said they responded to a call for a horse named George who wasn't able to get up after laying down in a boarding stable on Locust Street.
The 18-year-old horse's legs reportedly fell asleep and he didn't have enough strength to stand upright.
The fire department, Bristol County Technical Rescue Team and the Raynham Center Water District all arrived to help.
Responders used a harness and a front-loader to lift the 1500lb horse back onto his feet.
Chief LaCivita said he is grateful for all the help from different departments and called the operation a success.