'Read To Succeed' gives scholarships to Providence students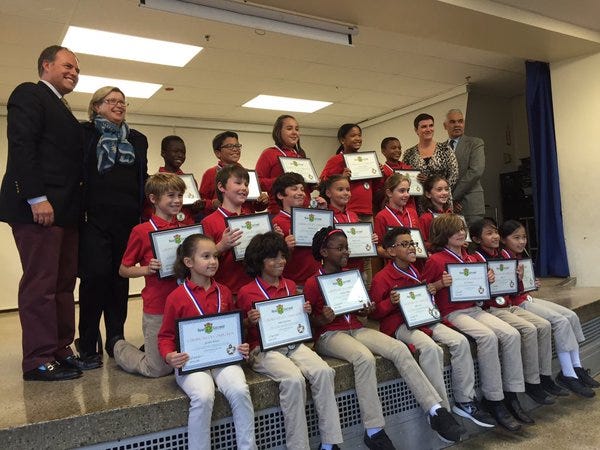 By: Melissa Randall
@MRandallABC6
153 students at community Preparatory school, Bishop McVinney Catholic Elementary School and Highlander Charter School in Providence earned scholarships through the non-profit 'Read to Succeed.' Each one will receive $1,000 to put towards his or her higher education.
In total $153,000 will be distributed. The boys and girls earned the scholarship money by finishing 6 challenging books before the start of school and passing a comprehension test. The goal of the program is to prevent summer reading loss and to make sure south side elementary school kids don't fall behind.
"We follow the kids from 4th grade through 8th grade so at the end of 8th grade they have the potential of 5 thousand dollars set aside for college," explained Barbara Papitto, President of 'Read to Succeed.'
On Tuesday the 4th through 6th graders at Community Preparatory School who completed the assignment were honored for their hard work.
The $1,000 will be placed into a Rhode Island College Bound Fund for college or vocational school.
© WLNE-TV 2015