Real-Life Medical Examiner Helping Her Television Counterpart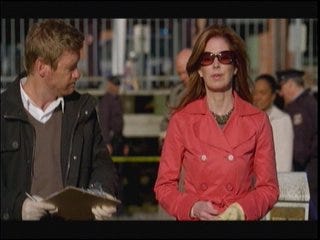 The cast members of ABC's new hit show Body of Proof aren't medical professionals, but they play them on TV. So how do the writers keep the technical details accurate?
Rhode Island's former Chief Medical Examiner, Doctor Elizabeth Laposada, is a consultant for the show and her job is to make sure that the medical jargon is authentic and makes sense. Dr. Laposada sits down with the show's writers and reads the initial scripts, then helps them fine-tune the writing to make sure they have all their facts straight.
The cast and crew rely on her expertise since none of them are conversant in the finer points of medical science, and the expertise goes beyond getting the right pronunciation of terms. She also helps the crew nail down exactly how corpses should look depending on the different causes of death the writers come up with, and covers fine details like how to actually use some of the medical tools on-set.
ABC6 Anchor Doreen Scanlon has the story.
You can catch ABC's new hit drama Body of Proof every Tuesday night at 10pm.