Rebate Program for Energy Efficient Appliances Relaunched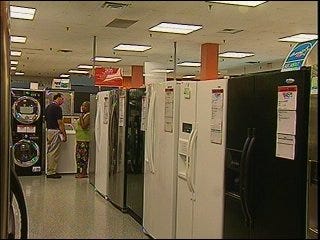 The Rhode Island Office of Energy Resources today re-launched the Energy Efficient Appliance Rebate Program. Paid for by federal stimulus funds, the program allows Rhode Islanders to apply for rebates on purchases of qualifying energy-efficient appliances and heating systems.
There is $442,000 available for the program, which last ran in March. Rebates are on a first-come, first-served basis and can range between $100 and $500, which is paid out on a prepaid Visa card.
Rhode Islanders who bought an Energy Star appliance to replace an old one after March 25th of this year and did not get a rebate in March can also apply this time around, with some restrictions.
For more information, visit the program's website by clicking this link or using the Web Extra section.
ABC6 Reporter John Guice has the story.