Recall issued for ByHeart infant formula products, says Department of Health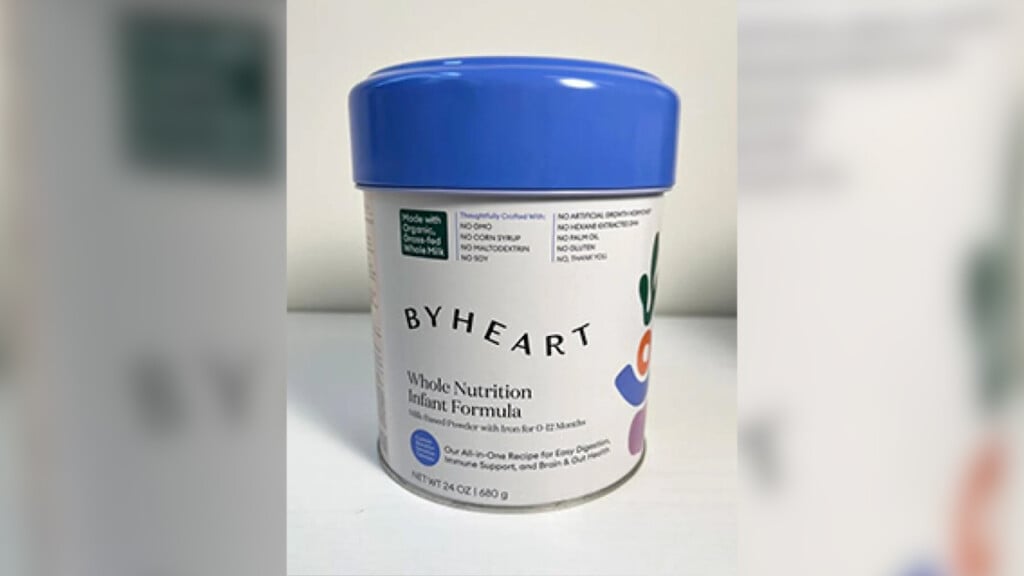 PROVIDENCE, R.I. (WLNE) — The Rhode Island Department of Health announced that Byheart is recalling several batches of baby formula.
According to the Department of Health, the products being recalled are ByHeart Whole Nutrition Infant Formula, Milk Based Powder with Iron for 0-12 Months in 24 oz. containers.
The formula under recall was distributed directly to consumers and can be identified by the number on the bottom of the can. Recalled product batches are 22273 C1, 22276 C1, 22277 C1, 22278
C1, and 22280 C1 printed with use by 01 JAN 24 or 01JUL 24.
The recall was issued due to possible cross contamination with Cronobacter sakazakii, which can cause severe life-threatening infections, like sepsis and meningitis.
RIDOH said ByHeart has not received any complaints regarding illnesses and to learn more information on the recall, click here.