Recalled Job Lot olives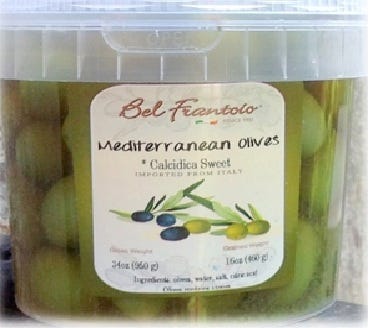 Olivia Cianci
Shoppers are being advised not to consume any Bel Frantoio
brand Calcidica Sweet olives bought at any
Ocean State Job Lot. The olives are currently being recalled due to the product
being mishandled.
The label on the olives plainly states, "keep refrigerated",
however the product was being sold room temperature. If mishandled, a toxin
that causes botulism may not be prevented.
The toxin is known to cause serious illness and in some
cases, death. If you or someone you know has consumed the olives and are
experiencing abdominal cramps, double vision, muscle weakness, difficulty breathing,
nausea, diarrhea, vomiting, or fever is advised to see a doctor.
Other Bel Frantoio products are good to eat, and if found
else where (refrigerated), this product is safe as well.
For more information, contact Ocean State
Job Lot
Customer Service
Center at 401-295-2672,
option 6.
(C) WLNE-TV 2013