Recap: Boat fire closes Port of Providence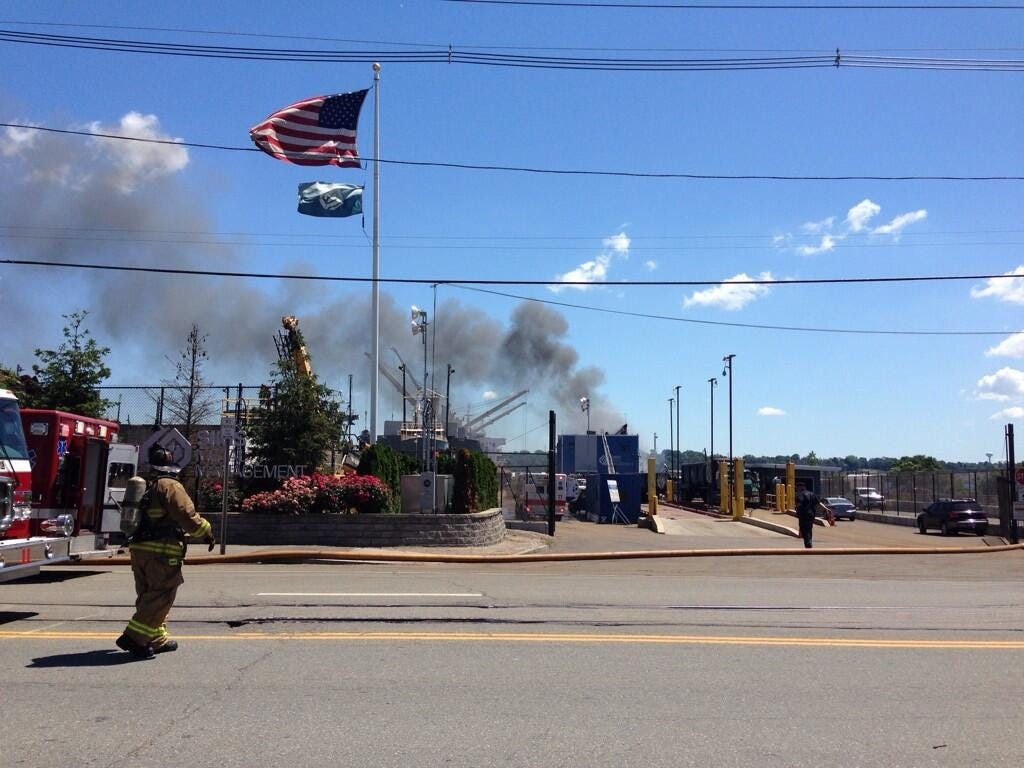 Nicole Gerber
@nicolegerber
ngerber@abc6.com
PROVIDENCE – Line after line of hose was run from Allen's Avenue down to the Port of Providence to put out the flames aboard the Sea Angel – a fishing boat from New York, docked for some repairs next to SIMS scrap metal recycling.
Welding sparked the fire which brought 7 engines, 5 ladder companies, and a special hazards unit to the pier.
"We had water on the fire initially, but then we had foam to put the rest of the fire out," said Providence Fire Chief Clarence Cunha.
The foam came off of Engine 13 – Providence's brand new truck. They just received it 3 days ago.
"Very helpful because it's new and it applies foam rather quickly, as opposed to the old one where it took a little more time to get this process going," he said.
With the port closed, delivery trucks trying to drop off scrap metal, were severely backed up.
"Well I come down the highway and I see billows of smoke and I say just my luck it's going to be right where i'm going, and it was," said truck driver Walter Doyle. "Last I checked I was number 4 and I'm sure there's a few back there now, so I know there's at least 6 down there."
The fire damaged part of the pier and scorched the side of the metal plant but the boat is still afloat. All the flammable liquids were removed from it before welding began, but the firefighters took extra precautions just in case.
"We have a boom around the ship at this time in case any oil or any gasoline comes out," said Cunha.
That fire was actually the second incident that the fire department responded to at the pier today… just 10 minutes before the fishing boat caught fire there was an explosion aboard a larger ship also docked there. The crew on board was able to put out the flames before the fire crews arrived.
(c) WLNE-TV 2014