Record number of vendors participate in Small Business Saturday event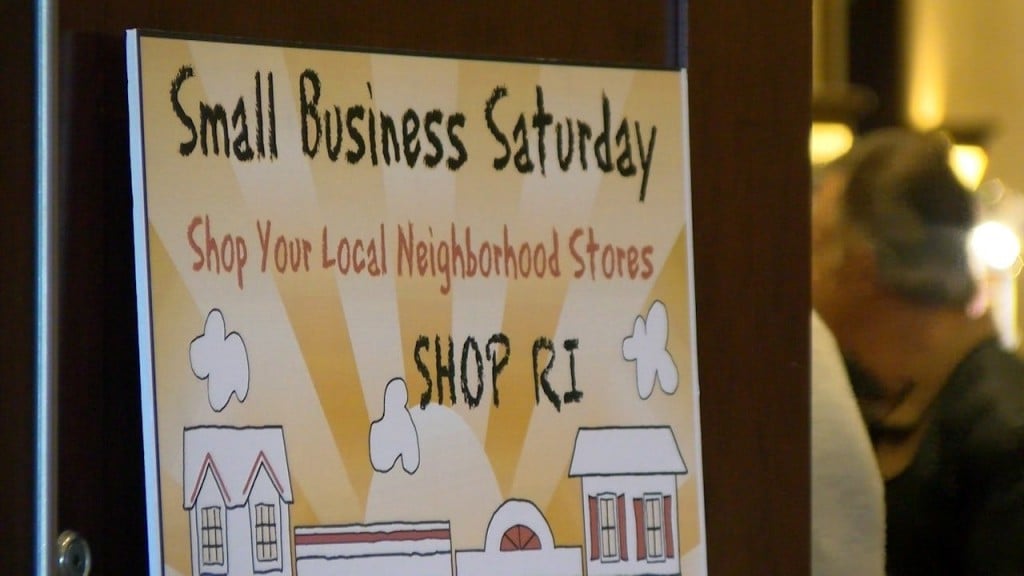 WARWICK, R.I. (WLNE) — Dyan Vaughan makes Christmas trees out of driftwood.
"This is our business," said Vaughan, of Bristol, referring to her business, Dyan's Driftwood Trees. "We're self–employed people, we have to pay our own health insurance. All our expenses are our own, no one's giving us a paycheck every Friday. So we work hard for our money, and we have a passion for our work. So I really appreciate that it's being recognized."
It's being recognized for the first time at Shop RI's Small Business Saturday event at the Crowne Plaza in Warwick, where this year a record 130 local vendors came together in one place.
"I'm very excited," Vaughan said, smiling. "Our table is getting decimated."
That's exactly what organizers hope to hear.
"It's really hard for people that run a small business to sometimes get their name out in the community," said Sue Babin of Shop RI. "And so by us having everybody come here, it's an opportunity for visibility."
That's especially important for vendors with disabilities, like Katie Lowe of Cheetah Greetings, and veterans like Mike and Roni Dooley, who sell photographs and chrocheted animals.
"You're doing something simple," said Dooley, of Warwick, "but it means something to somebody else."
Customers like Elizabeth Poli of Warwick say small business Saturday is about more than just buying gifts — it's about supporting their friends and neighbors.
"People complain and say, 'Oh, look at all these empty storefronts,'" said Poli. "And I say, 'Did you go?' When they do an event like this, it means a lot because I'm keeping the money that I make in the community I buy for. And that means everything to my family."
©WLNE-TV/ABC6 2019