Record Warm Temperatures This Week?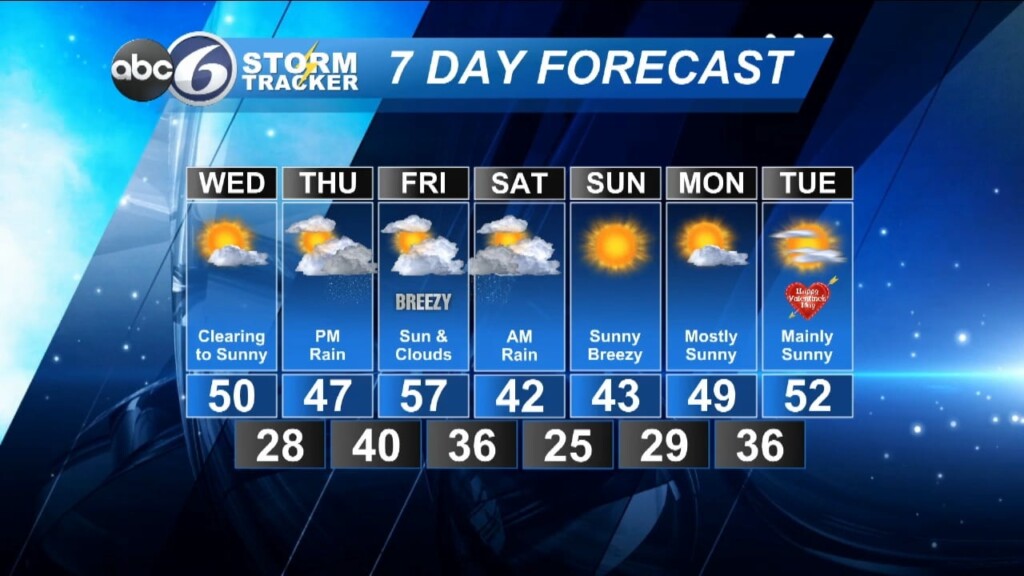 Our Weather pattern has certainly taken a turn for the milder. After seasonable and pleasant conditions Tuesday, a weakening cold front will sweep through this evening after 8pm.
We will see this as principally rain, but areas north of Providence, including northern Bristol County in Massachusetts, may see a period of freezing rain or even a light mix with snow. No accumulation is expected, but should the freezing rain develop, we could pick up a light glaze of ice. Any precipitation will be done by 1AM and clouds linger into the morning on Wednesday before clearing to sunny skies. Wednesday will be a warm day with highs near 50.
Thursday becomes another active day thanks to a warm front, Expect rain and wind as well as the possibility of taking down the record high temperatures on Friday. Friday looks partly sunny with a high of 57. The record for Friday is 56 from 1990.