Records indicate Seekonk police chief expressed interest in Providence chief job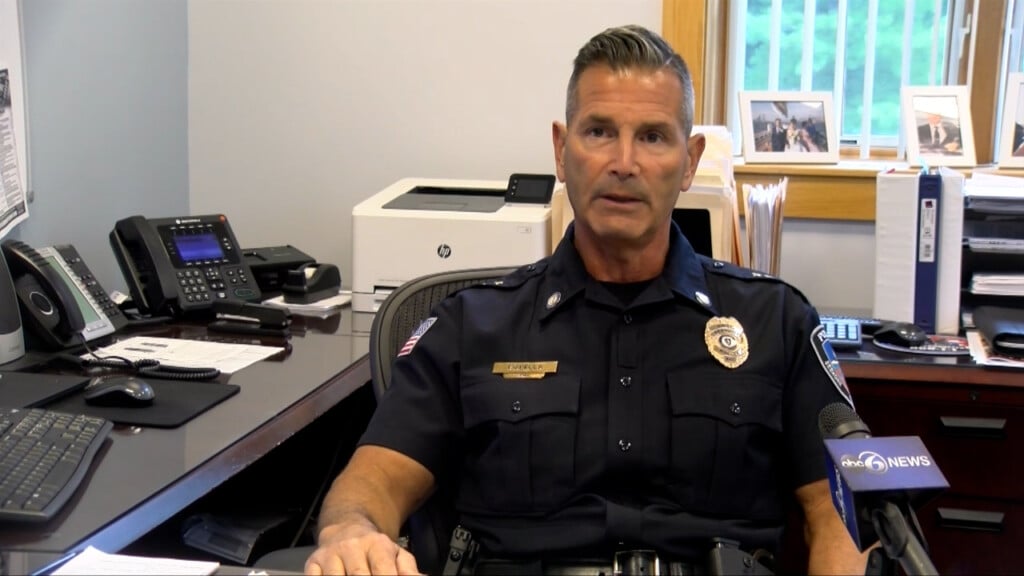 SEEKONK, Mass. (WLNE) — New details have emerged surrounding the town of Seekonk's  decision to rescind the appointment of their current police chief, Dean Isabella.
Through a public records request, ABC 6 News has obtained an email that Isabella sent from his town email account to his personal email account that contained a cover letter expressing his interest in the open Providence police chief position.
According to the records, Isabella sent the email that contained the cover letter dated Dec. 29 and his resume to himself Jan. 5.
The chief was placed on leave at the end of last week before Town Administrator Shawn Cadime said in statement Tuesday that the Board of Selectmen will be "voting to rescind" Isabella's appointment as chief.
"The Police department requires a leader who understands the community, the organization, and most importantly the brand that our men and women in the Seekonk Police Department have worked so hard to promote," Cadime said in Tuesday's statement.
The board's next meeting is scheduled for Jan. 18.
When reached for comment Wednesday evening, Isabella deferred comment to his attorney Eric Brainsky.
Brainsky told ABC 6 that the chief has not officially applied to the Providence job nor had any intention too until this situation unfolded.
He said the chief was "putting his ducks in a row" as his contract with Seekonk is up prior to the end of the year.
"The town is in material breach of the contract, because under the contract they need to have just cause to terminate, the chief has an exemplary record," said Brainsky.
Brainsky noted Isabella has never been or has never received a notice of discipline and has never been accused of any malfeasance during his tenure in Seekonk.
The town's decision also comes after GoLocalProv ran an article naming Isabella as a leading candidate for the Providence chief's job and also mentioned a past criminal matter where Isabella was accused of misappropriating funds in the 90s.
When asked if the discovery of the cover letter or if the GoLocalProv article played a role in the town's decision to go forward with removing Isabella, Brainsky said he didn't want to speculate and the only reason that Seekonk officials have given him is that they "want to go in a different direction."
Isabella previously worked for the Providence Police Department where garnered the rank of Captain.
The Providence police chief job is opening up after it was announced that current chief Col. Hugh Clements will be leaving the department for another opportunity.
Mayor Smiley's Chief of Staff Emily Crowell said a no interviews have been conducted and no resumes for the opening have been received at this time.
She said a process to find the next chief will be announced in the coming days.