Recovering heroin addict speaks about years of addiction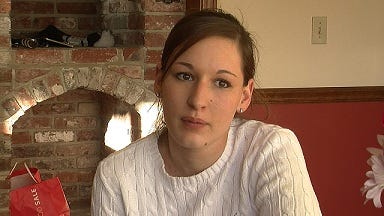 By: Samantha Lavien
Twitter: @samanthalavien
22-year-old Melissa Welch has been struggling with drug addiction since age 16, starting with opiates and working her way up to heroin.
"I got to a point where I truly believe my only bottom is going to be death. That's just because I have hit everything I thought could be bottom; I've overdosed, I've been homeless, my family stopped talking to me, I've been in Framingham State Prison," said Welch.
Welch says she's been sober less than a month. She says it took the loss of a close friend back in January and the news that her sister is pregnant to finally get clean.
"I've been trying to get off drugs since I was 18," said Welch.
Welch is from Taunton, a city facing one of the most severe heroin problems in Massachusetts. So far this year there have been well over 100 overdoses and more than a half dozen overdose deaths in the city. One of the reasons behind that is the use of the drug with fentanyl.
"People want to try that dope because it is so strong. And, as a drug addict that's what you look for, you look for the best high you can get, even if you know it's killing someone you don't think of it like that," said Welch.
The problem is so severe that several outreach programs have been set up throughout the region. The awareness is something Welch says is bound to help.
"I truly believe that it is possible to get sober, no matter how bad you think you are, no matter what you have been through, it is possible," said Welch.
Welch is currently going to AA meetings and attending another recovery group. She hopes to go back to school to become an addiction councilor for teens.
(C) WLNE-TV 2014