Recycling Carts Rolling Into Pawtucket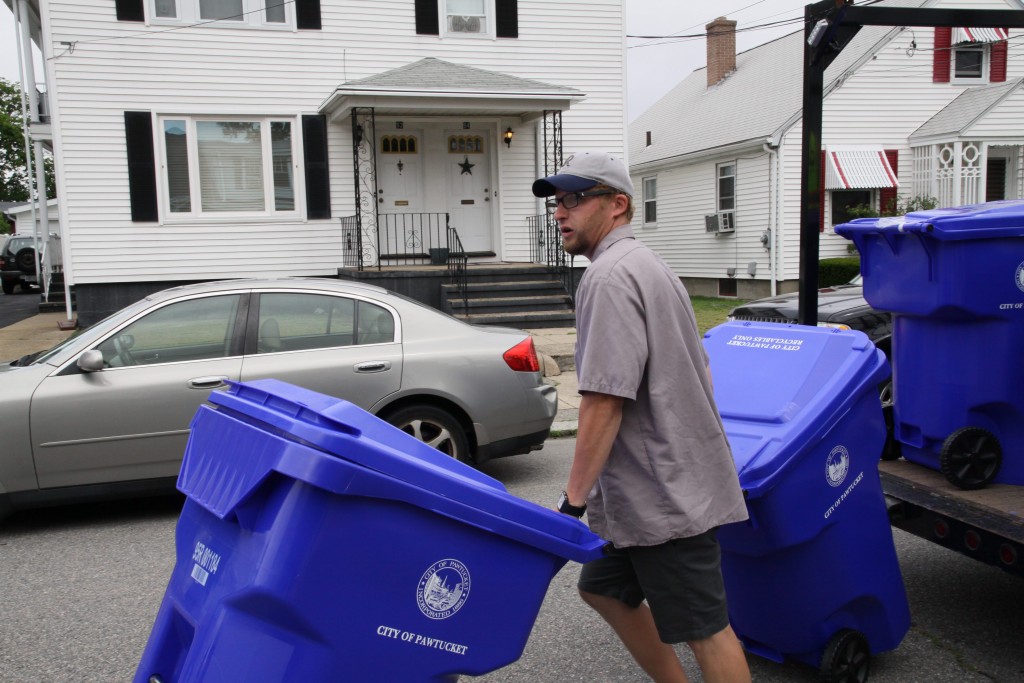 By News Staff
Twitter: www.twitter.com/abc6
Throughout the month of July, Pawtucket residents will be receiving their new, complimentary recycling carts. Distributed by the new sanitation vendor MTG Disposal, the distribution of the carts will take weeks to reach the thousands of homes in the city.
These carts are not to be used until Monday, August 5, when the automated collection will begin. The blue plastic carts, stamped with the city seal, are accompanied with a flier indicating the new pickup schedule for the rest of 2013 and contain a radio frequency chip specific to each address.
Collection of regular trash, yard and leaf waste programs remain unchanged.
To know what can and cannot be recycled, go to ww.recycletogetherri.org/what-can-i-recycle.
For more information, contact the Department of Public Works at 401-728-0500, ext. 282 or by email at dpw@pawtucketri.com. Further information is also available on the city website at www.pawtucketri.com.