Red Cross issues safety guidance for power outages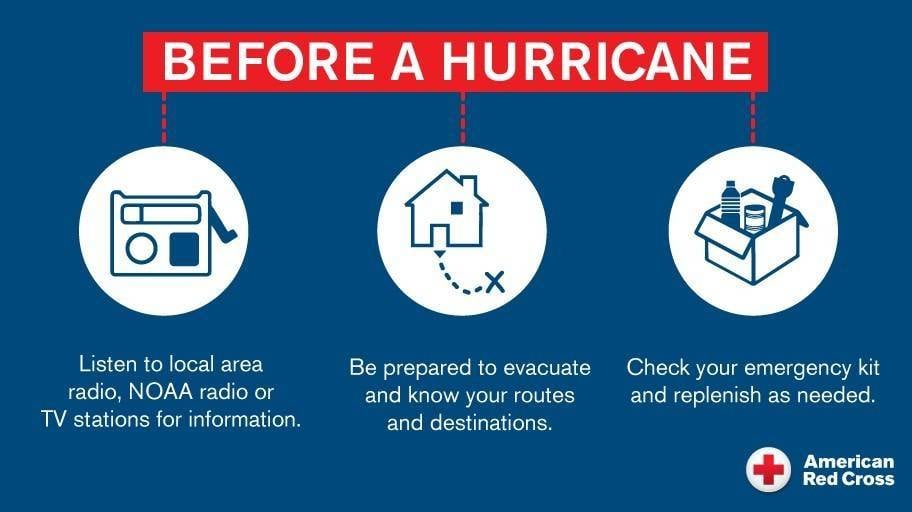 PROVIDENCE, R.I. (WLNE)- With thousands of residents experiencing power outages across Rhode Island and southeastern Massachusetts in the wake of tropical storm Isaias, the American Red Cross has issued safety guidance and tips for those without electricity.
"We are experiencing a significant amount of power outages across Rhode Island due to Tropical Storm Isaias," said Susan Roberts, the executive director of the American Red Cross in Rhode Island. "We want to encourage everyone to stay safe while crews work to clean up debris and restore power to our area."
When stuck indoors, the Red Cross advises the following:
Use flashlights in the dark, not candles.
Eliminate unnecessary travel, especially by car. Traffic lights will be out and roads will be congested.
If you are using a generator be sure you understand the risks of carbon monoxide poisoning and how to use generators safely. Never operate a generator inside homes, garages, basements, crawl spaces, sheds or other partially enclosed spaces, even if using a fan or opening doors and windows. Carbon Monoxide (CO) can quickly build up in these spaces and linger for hours after a generator is shut down. Place your generator outside, well away
The group offers the following advice on food safety during power outages:
Keep refrigerator and freezer doors closed as much as possible. An unopened refrigerator will keep foods cold for about 4 hours. A full freezer will keep the temperature for about 48 hours (24 hours if it is half full) if the door remains closed.
First use perishable food from the refrigerator. Perishables should have a temperature of 40 degrees Fahrenheit (4 degrees Celsius) or below to be safe to eat. Then use food from the freezer.
Use your non-perishable foods and staples after using food from the refrigerator and freezer.
If it looks like the power outage will continue beyond a day, prepare a cooler with ice for your freezer items.
Keep food in a dry, cool spot and keep it covered at all times.
It's also important to be aware of electrical equipment during a storm, the Red Cross says:
Turn off and unplug all unnecessary electrical equipment, including sensitive electronics.
Turn off or disconnect any appliances (like stoves), equipment or electronics you were using when the power went out. When power comes back on, surges or spikes can damage equipment.
Leave one light turned on so you'll know when the power comes back on.
The work to stay safe continues even after a storm passes and the lights turn back on.
The Red Cross reminds residents never to touch a downed power line, and to report a downed power line to the utility company as soon as possible.
Additionally, the group offers the following precautions regarding food following a storm:
Throw away any food (particularly meat, poultry, fish, eggs and leftovers) that has been exposed to temperatures higher than 40° F (4° C) for 2 hours or more, or that has an unusual odor, color or texture. When in doubt, throw it out!
Never taste food or rely on appearance or odor to determine its safety. Some foods may look and smell fine, but if they have been at room temperature too long, bacteria causing food-borne illnesses can start growing quickly. Some types of bacteria produce toxins that cannot be destroyed by cooking.
If you are not sure food is cold enough, take its temperature with a food thermometer.
If food in the freezer is colder than 40° F and has ice crystals on it, you can refreeze it.
More information on storm preparedness can be found on the Red Cross website.
©WLNE-TV/ABC6 2020