Red Hot Bruins Roll on, Beating Sid and the Penguins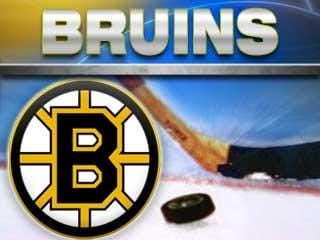 Bruins stay hot, drop Penguins 3-1
By WILL GRAVES
AP Sports Writer
PITTSBURGH (AP) – Gregory Campbell, Benoit Pouliot and Tyler
Seguin scored, Tim Thomas stopped 45 shots, and the surging Boston
Bruins kept rolling with a 3-1 win over the Pittsburgh Penguins on
Monday night.
The Bruins improved to 14-0-1 in their last 15 games, their
longest point streak since the club went 17 games without a loss in
1983. The defending Stanley Cup champions clamped down on the
Eastern Conference-leading Penguins, holding star Sidney Crosby
scoreless and dominating the game for long stretches.
Matt Cooke scored his sixth goal of the season for Pittsburgh,
but the Penguins went 0-for-4 on the power play and squandered a
pair of 5-on-3 opportunities.
The Bruins had no such issues. Seguin's power-play goal early in
the third period gave Boston a 3-0 lead, and Thomas had little
trouble making it hold up.

(Copyright 2011 by The Associated Press. All Rights Reserved.)