Red lights take longer than usual in Pawtucket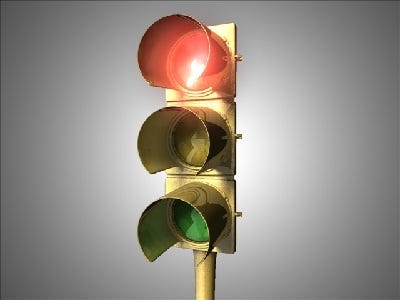 Nicole Gerber
@nicolegerber
PAWTUCKET – The average red light takes anywhere from 45 seconds to 2
minutes to change green, depending on where it's located.
But in Pawtucket drivers have been complaining to the
city that they're waiting more than double that at times.
Officials say that sensors in cameras and underground that
typically tell the light to turn may be malfunctioning thanks to mother
nature.
"The cold temperatures really affect some of the wiring, some
of the actual controls in the boxes… but also the detectors in the road they
can be impacted with some of the snow in the way they detect the cars coming
in," said Lance Hill, Director of the Pawtucket DPW.
While this can be an issue every winter… This season the
city has received more calls than usual.
And it's not just Pawtucket. Several people wrote in on our Facebook page telling us other areas they experienced similar wait times.
Also in North Providence, a complaint came in about the light on Mineral Spring outside the high school. But officials there say – its not always because of a sensor
malfunction.
"A lady called our office… at 2 o clock in the afternoon," said Mayor Charles Lombardi. "The high school is let out of school at 1:50, so at 2 o clock it's not the
place you really want to be."
Regardless, DPW crews will check out that light, and the
lights that were called into Pawtucket.
And city officials urge drivers to contact them if they
notice any more red lights acting up.
RIDOT has also told us that sometimes a heavy coating of
snow and ice covering the road makes it hard for people to see where the lines
are painted, and so sometimes the issue is the driver not pulling up to the
sensors at all.
(c) WLNE-TV 2014