Red Sox Acquire Mets Reliever Addison Reed in Exchange for Three Minor League Pitchers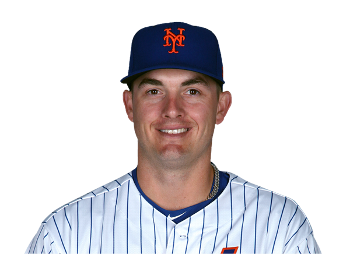 NEW YORK (AP) _ The Mets have agreed to trade reliever Addison Reed to the Boston Red Sox for three 22-year-old right-handed pitching prospects, a deal contingent on the teams approving medical records of the players involved.
Boston would send New York right-handers Jamie Callahan, Gerson Bautista and Stephen Nogosek. The Red Sox are competing for the AL East title, and were in position to complete the deal before Monday's 4 p.m. deadline for trades without waivers.
Reed, a 31-year-old right-hander, is 1-2 with a 2.57 ERA and 19 saves in 21 chances. He took over as New York's closer this season because of Jeurys Familia's domestic-violence suspension and shoulder surgery. The Red Sox already have a dominant closer in Craig Kimbrel.
Reed has a $7.75 million salary and can become a free agent after the World Series. New York already has a replacement after acquiring Miami Marlins closer A.J. Ramos on Friday. Ramos is eligible for free agency after the 2018 season.
Callahan, the 87th overall pick in the 2012 amateur draft, is 5-2 with a 3.21 ERA and six saves in six chances at Triple-A Pawtucket.
Bautista is 3-2 with a 5.16 ERA in 32 relief appearances this year at Salem if the Class A Carolina League.
Nogosek is 4-4 with a 3.06 ERA and 19 saves in 23 chances at Salem and Greenville of the Class A South Atlantic League.