Red Sox Activatel Will Middlebrooks from PawSox, Send Pedro Ciriaco Down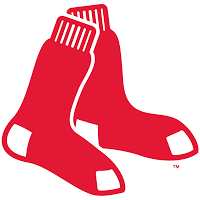 Ken Bell
Red Sox news release…
BOSTON, MA –
The Boston Red Sox today activated third baseman Will Middlebrooks from
the disabled list. To make room for him on the 25-man roster, infielder
Pedro Ciriaco was designated for assignment.
Executive Vice President/General Manager Ben Cherington made the announcement.
Middlebrooks,
24, completed a five-game rehab assignment yesterday with Triple-A
Pawtucket after being placed on the disabled list with a low back strain
on May 24. Over those five games, all starts at third base, he batted
.294 (5-for-17) with two home runs, six RBI, four walks, and three runs
scored. He drove in five runs on June 5 against Charlotte. In 46 games
for Boston this season, Middlebrooks has hit .201 (35-for-174) with 12
doubles, eight home runs, and 21 RBI.
Ciriaco,
27, has hit .216 (11-for-51) with two doubles, one triple, one home
run, and four RBI in 28 games for Boston this season. Defensively, he
played in 10 games at
third base (five starts), eight at shortstop (seven starts), three at
second base, and one at first base. He also appeared in four games at
designated hitter, all after pinch-running. For his major league
career, the Dominican native has batted .287 (100-for-349) with three
home runs and 30 RBI in 135 games between the Pittsburgh Pirates
(2010-11) and Red Sox (2012-13). He was signed by the Red Sox as a minor
league free agent on December 15, 2011.
— RED SOX —