Red Sox Catcher Christian Vazquez Faces Tommy John Surgery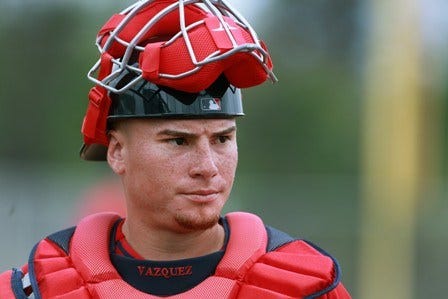 BOSTON (AP) _ Boston Red Sox catcher Christian Vazquez will have Tommy John surgery on his right elbow.
The Red Sox said Dr. James Andrews will operate Thursday in Gulf Breeze, Florida. Vazquez had been expected to do much of the catching for the Red Sox this season. He was placed on the 60-day disabled list on Monday, when the Red Sox acquired Sandy Leon from the Washington Nationals.
Vazquez hit .240 with nine doubles, one homer and 20 RBIs in 55 games for Boston last season.
AP-WF-04-01-15 2341GMT