Red Sox CF Ellsbury sidelined with broken foot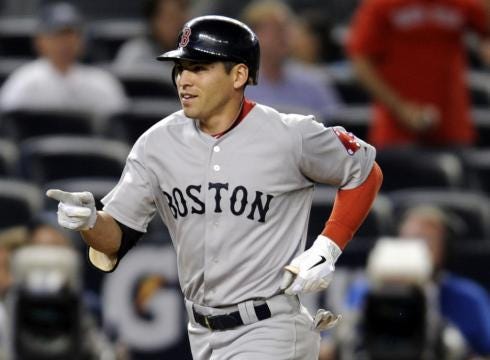 The Associated Press
Boston Red Sox center fielder Jacoby Ellsbury has a broken right foot, leaving the AL East leaders without a key offensive catalyst as they try to wrap up the division title.
Red Sox manager John Farrell says the team believes Ellsbury will be back this year, and hopes it will be during the regular season. But there is no specific timetable for his return, and the speedy leadoff hitter will keep wearing a protective boot on his injured foot for five days.
Ellsbury had an MRI on Saturday and returned to Boston for further examination. Then he went to Colorado to get a second opinion from foot specialist Dr. Thomas Clanton at The Steadman Clinic. Farrell says tests confirmed the diagnosis of a compression fracture, which means it's non-displaced.
Ellsbury leads the majors with 52 stolen bases. He is batting .299 and has scored a team-high 89 runs.
(C) WLNE-TV 2013