Red Sox DH Ortiz to retire after 2016 season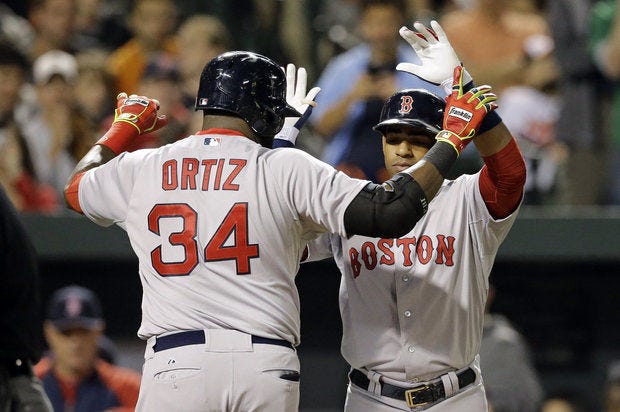 By The Associated Press
new@abc6.com
BOSTON (AP) _ Boston Red Sox designated hitter David Ortiz is planning to retire after the 2016 season.
The Dominican slugger said in a video posted on The Players' Tribune (http://bit.ly/1WYZJxo ) on Wednesday that he will play one more season. It was Ortiz's 40th birthday, and the post was titled "40."
Ortiz's plans were first reported by Fox Sports.
Ortiz led the Red Sox to three championships, hitting 503 homers in a career full of clutch at-bats while in the process establishing himself as the face of a long-downtrodden franchise that rose to become a big-market bully.
In the video, Ortiz says the time has come to move on to the next chapter in his life.
(C) WLNE/TV 2015