Red Sox Fall To Rays Tuesday, Pull Bogaerts From Game After Positive Test For COVID-19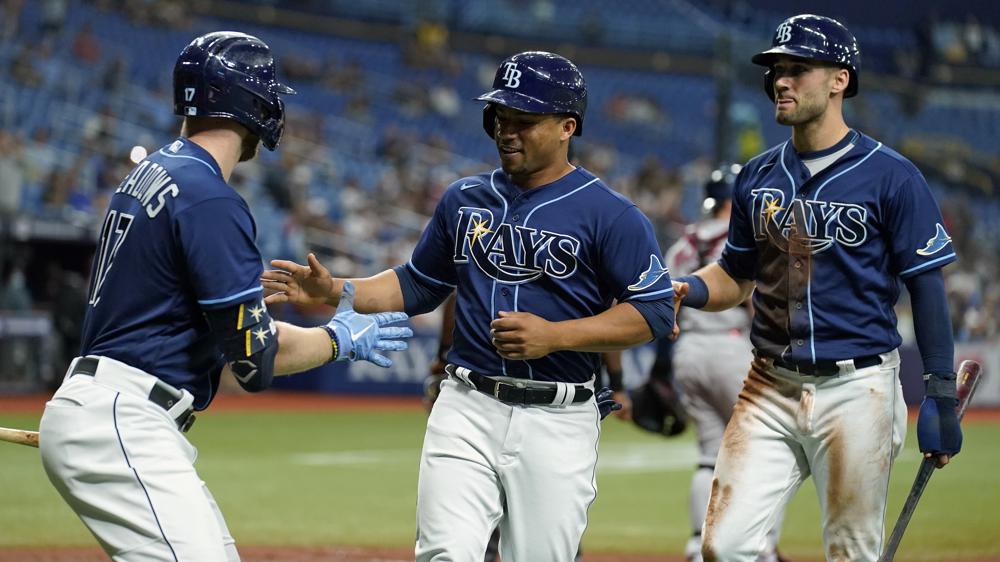 ST. PETERSBURG, Fla. (AP) — Randy Arozarena, rookie Wander Franco and the Tampa Bay Rays won their ninth straight game, breaking away from Boston 8-5 Tuesday night soon after Red Sox shortstop Xander Bogaerts was pulled because of a positive COVID-19 test.
Bogaerts hit an RBI single in the first inning, but was replaced defensively in the second.
It was announced before the game that Boston reliever Hirokazu Sawamura tested positive as a virus surge that started last week continues having a daily impact on the playoff-contending Red Sox.
Franco and Austin Meadows had RBI singles and Yandy Díaz hit a two-run double during a six-run third for the Rays, who are a franchise-best 36 games over .500 at 84-48.
Arozarena homered in the second for the AL East leaders.
Ryan Yarbrough (8-4) allowed two runs and five hits in six innings. Dietrich Enns earned his fifth save.
Brad Peacock (0-1) gave up five runs, two hits, two walks and hit a batter over 2 1/3 innings in his first big league appearance since last Sept. 10 with Houston.