Red Sox fans react to firing of John Farrell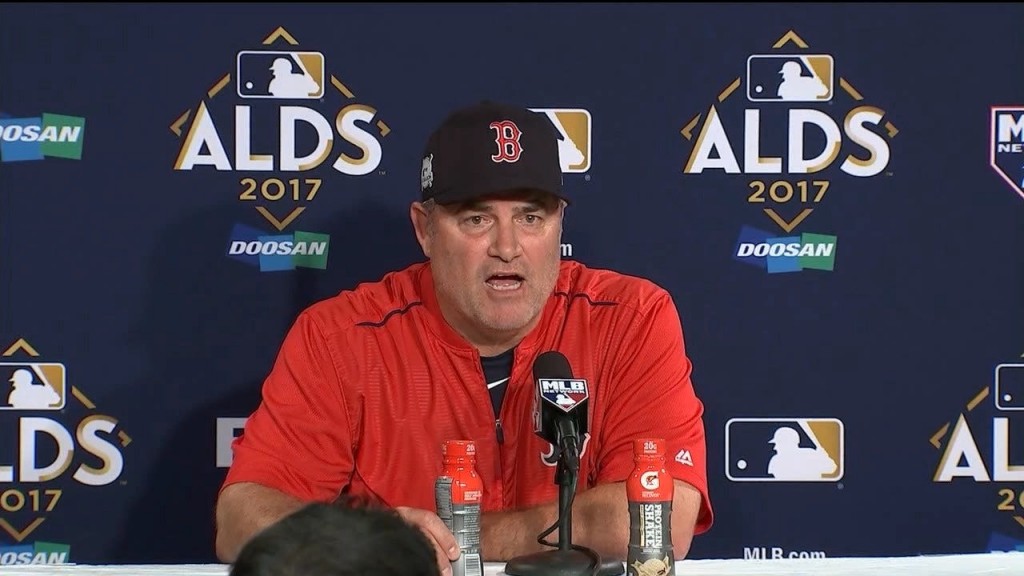 By Bianca Buono
bbuono@abc6.com
@BBuonoABC6
After five years with the team, Red Sox Manager John Farrell is out. The announcement came just days after the team lost to the Houston Astros in the American League Division Series.
"I couldn't wait for it. It's the best news I've heard in a long time," said Walt Hopwood, a Red Sox fan from Warwick.
ABC6 spoke with a number of Red Sox fans just moments after the team announced the change. All of them were happy to see Farrell go.
"I just found out from you so I'm pleasantly surprised," said Mike Donnelly of Warwick.
Fans say their initial opinion of the skipper was high. During Farrell's first year as manager in 2013, the Red Sox won the World Series.
"He's done a great job with the team and the chemistry was very good but they just didn't come together when they needed it," said Wayne Walker of Cranston.
However, it's the past two seasons that seem to be fresh in the minds of Sox fans. Last year, the team won its division but didn't win a single game in the playoffs.
This year wasn't much better. The team won only one game in the postseason.
"He hasn't really done anything great except for 2013 so I don't think they should keep him there," said Andrew Fusco of Warwick.
"We all know John Farrell as a big bullpen guy he manages the pitching staff well but at the end of the day he lost the clubhouse," said Edmund Murphy of Boston.
So far, there's no word on who will replace Farrell as manager.
© WLNE-TV 2017