Red Sox Fantasy Camp in Ft. Myers, Florida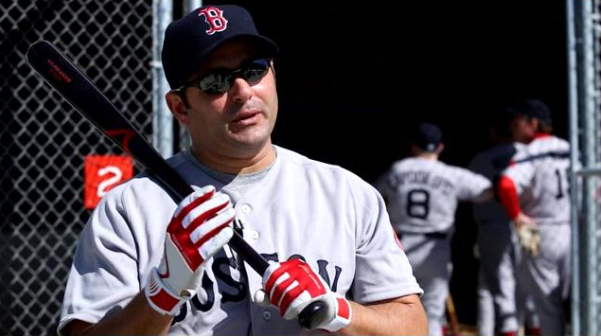 By News Staff
Twitter: @ABC6
Reporting by ABC 6 News Anchor Karen Meyers
The ball field at Jet Blue Park in Ft. Myers had already been warmed up before the Red Sox reported for spring training.
A group of die hard fans spent a week there living the life of a player.
ABC 6 News Anchor Karen Meyers traveled to Ft. Myers for the Red Sox fantasy camp along with a Rhode Island man who had dreamt of this trip for 12-years.
For one week, Joe Russillo of Saunderstown is a rookie, that's his nickname on his jersey
along with the other boys of winter who get to live the life of a major leaguer.
Coached by Oil Can Boyd and other former pros, a who's who of Red Sox history; from Luis Tiant to Mike Timlin doesn't matter the age or the last time you picked up a bat.
Joe was off to a strong start, a hit first time up, diving, throwing out batters then his fantasy crushed by reality. A loud pop and he's down on day one with a torn Achilles.
He was sidelined as a bench coach but still had the spirit all week long.
This is how you go out and play the game of baseball. Relaxed and at the same time have fun. Be intense and have fun says Oil Can Boyd.
Winning the championship game under the lights on the main field a replica of Fenway Park may earn bragging rights.
But the essence of fantasy camp is the real love of baseball.
©WLNE-TV / ABC6