Red Sox Introduce Theme Nights at Fenway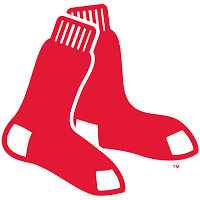 Red Sox news release…
BOSTON, MA – The Red Sox today introduced a $9 standing room ticket for high school and college students for home games at Fenway Park during the 2014 season, making it the lowest priced ticket at the ballpark. The club also announced $20 seats for students during six specially-themed Super Student Nights taking place in April and May.
"We know that our 2013 World Champions – with their relentless style, cool personalities, and funny beards – connected with young fans," said Red Sox Executive Vice President/Chief Operating Officer Sam Kennedy. "We want to make sure that this new generation of fans finds Fenway Park accessible, affordable, and enjoyable. It's essential to the future of our game."
In addition to offering $9 standing room tickets to high school and college students for every home game this season, the Red Sox will offer all students the opportunity to purchase $20 seats for 6 specially-themed Super Student Nights in April and May.
Theme nights include Student Toga Night on April 8, Student Scavenger Hunt Night on April 20, Night of Champions on April 29 (celebrating the three World Series Championships), Greek Night on May 1, College Media Night (for communications/journalism students) on May 18, and Class of 2014 Night on May 24.
Students can purchase $9 standing room tickets or $20 seats to student theme nights on redsox.com/student. Students will be asked to fill out a brief form online and will immediately receive a special code via email to complete the purchase.
All tickets purchased through the special student offer will be delivered through My Tickets Mobile, via MLB's At the Ballpark Application. Students can scan their ticket directly from their phone when they arrive at the ballpark gates, and are asked to bring their student ID for verification to gain entry.