Red Sox Slide Continues in Loss to Jays at Fenway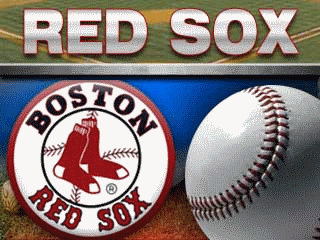 Ken Bell
Encarnacion homers as Blue Jays top Red Sox 7-5
HOWARD ULMAN
AP Sports Writer
BOSTON (AP) – Edwin Encarnacion hit one of Toronto's three homers, Henderson Alvarez broke his six-game winless streak and the Toronto Blue Jays prolonged the misery of the Boston Red Sox with a 7-5 win on Friday night.

The Red Sox were hoping for a boost from their return home after going 1-8 on a West Coast trip that left them just one game ahead of the last-place Blue Jays in the AL East. Now Boston is clinging to fourth place by the very slim margin of .4532 to .4525.

The night began poorly as the start of the game was delayed by rain for one hour, 18 minutes.

When it began, Alvarez (8-12) found the right opponent to snap out of the six-game stretch in which he was 0-5 with a 7.67 ERA. He allowed two runs and four hits in 6 1-3 innings.
(Copyright 2012 The Associated Press. All rights reserved. This material may not be published, broadcast, rewritten or redistributed.)