Red Sox Lose To Rays, Ramirez Sprains Left Shoulder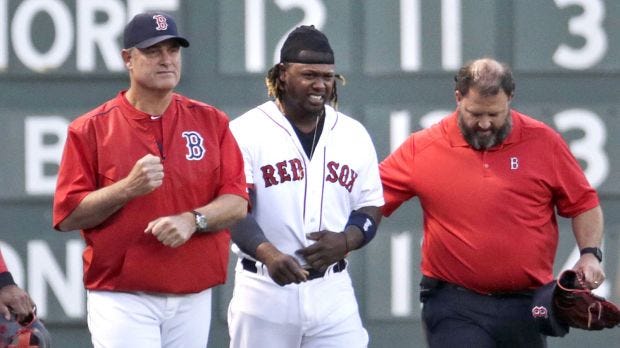 By KEN POWTAK
Associated Press
BOSTON (AP) – Jake Odorizzi pitched seven strong innings, Joey Butler hit his first career homer and Tampa Bay's offense perked up a bit in the Rays' 5-1 win over the Boston Red Sox on Monday night.
David DeJesus drove in a pair of runs for Tampa Bay, which scored just four runs in a three-game set this past weekend against Baltimore.
Boston left fielder Hanley Ramirez was injured in the first inning and left the game with a sprained left shoulder after he ran into a padded side wall attempting to make a catch.
The Rays have been held to two or fewer runs in nearly half of their games.
Odorizzi (3-2) gave up one run, seven hits and struck out six. He matched a Rays' club record by not allowing a homer for the sixth straight start.
AP-WF-05-05-15 0232GMT