Red Sox Nation buying championship gear, local company making T-shirts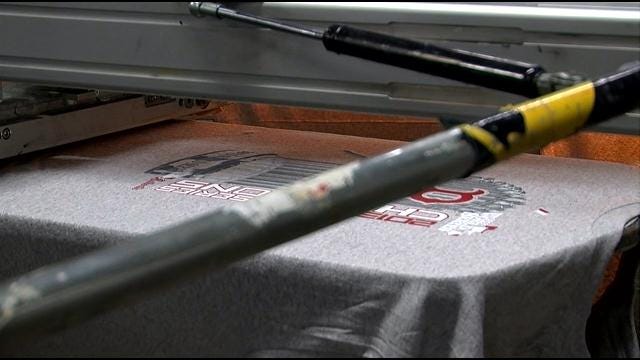 By: Melissa Randall
The 2013 Red Sox World Series Championship locker room tee-shirts are hot off the presses. Smithfield printing company, Cool Air Creations, one of the local companies contracted to print the Major League Baseball shirts, began making them around 11 PM Wednesday night, as soon as the last pitch of the game was thrown. They worked throughout the night churning out 1,500 tee's an hour. That's about 10,000 in all.
The shirts were boxed up and shipped to local stores where anxious Red Sox fans were already buying up championship gear. Dick's Sporting Goods in Smithfield stayed open late after the game, and opened their doors early to keep up with the demand.
At the Warwick Dick's Sporting Goods T-shirts sold out before 9 am. The stores will be replenishing their supply throughout the day.
© WLNE-TV 2013