Red Sox Place Scutaro On Disabled List, Recall Jose Inglasias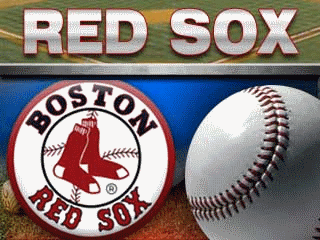 RED SOX RECALL SHORTSTOP JOSE IGLESIAS;
PLACE SHORTSTOP MARCO SCUTARO ON 15-DAY DISABLED LIST
BOSTON, MA—The Boston Red Sox today recalled shortstop Jose Iglesias from Triple-A Pawtucket and placed shortstop Marco Scutaro on the 15-day disabled list with a left oblique strain. Iglesias will be active for today's game against the Minnesota Twins at Fenway Park, wearing No. 68.
The announcements were made by Executive Vice President/General Manager Theo Epstein.
Iglesias, 21, will be in his first career Major League stint. He has played in 24 games with the PawSox this season, all at shortstop, going 22-for-87 (.253) with 11 runs, four RBI, two walks and two stolen bases. The right-handed batter is hitting .306 (11-for-36) over his last 10 games, including a .333 clip (7-for-21) in six games in May. Entering the 2011 season, he was the highest rated prospect in the Red Sox minor league system according to Baseball America and has been named the Best Defensive Infielder in the Boston organization in the publication's Best Tools survey each of the last two years.
Signed by the Red Sox as an international free agent on September 8, 2009, Iglesias is in his second professional season in the United States. A native of Havana, Cuba, he played in 57 games with Double-A Portland last year and was named the Best Defensive Shortstop in Double-A by Baseball America, appearing in 55 games at the position. Iglesias hit .285 (63-for-221) with 10 doubles, three triples, 13 RBI, 29 runs, eight walks and five stolen bases with the Sea Dogs.
Scutaro, 35, has appeared in 20 games at shortstop for Boston this season, including 17 starts, and has made one start at second base. He has gone 16-for-68 (.235) with two doubles, one home run, eight RBI, four runs and eight walks over his 23 contests overall. He hit safely in each of his last four games with a .545 average (6-for-11) in that span. Signed by the Red Sox as a free agent on December 4, 2009, Scutaro has a .266 career average (917-for-3,441) with 190 doubles, 13 triples, 62 home runs, 358 RBI, 483 runs, 358 walks and 40 stolen bases in 1,013 Major League games over parts of 10 seasons with the Mets (2002-03), Athletics (2004-07), Blue Jays (2008-09) and Red Sox (2010-11).
— RED SOX —