Red Sox Recall Sanchez and Drop Schoeneweis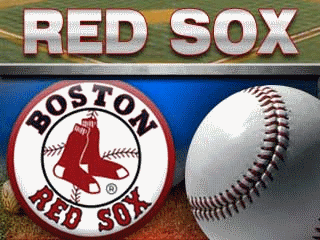 RED SOX SELECT INFIELDER ANGEL SANCHEZ TO ACTIVE ROSTER;
DESIGNATE LEFT-HANDED PITCHER SCOTT SCHOENEWEIS FOR ASSIGNMENT
BOSTON, MA—The Boston Red Sox announced today that they selected infielder Angel Sanchez to the active Major League roster from Triple-A Pawtucket and designated left-handed pitcher Scott Schoeneweis for assignment. Sanchez will be active for tonight's game against the Twins at Fenway Park and will wear No. 13.
The announcement was made by Executive Vice President/General Manager Theo Epstein.
Sanchez, 26, is hitting .313 (41-for-131) with four doubles, one triple, nine RBI, 17 runs and 11 walks in 36 games for the PawSox this season. He's played 23 games at shortstop, posting a .966 fielding percentage (3 errors/87 total chances), and has also appeared in four contests at second base (0 errors/9 total chances) and one at third base (0 errors/3 total chances).
Signed by the Red Sox as a minor league free agent in December 2009, Sanchez spent last season in the Blue Jays organization and hit .305 (137-for-449) with 29 doubles, four triples, six home runs, 60 RBI and 67 runs scored in 126 games for Toronto's Triple-A Las Vegas affiliate. Selected by the Royals in the 11th round of the 2001 First-Year Player Draft, he played in eight Major League games with Kansas City in 2006 and hit .222 (6-for-27) with an RBI and two runs scored. He appeared in four games at both second base (four starts) and shortstop (one start) without committing an error (46 total chances).
Schoeneweis, 36, went 1-0 with a 7.90 ERA (12 ER/13.2 IP) in 15 relief appearances for the Red Sox in 2010 after signing with the club as a minor league free agent on March 26. Originally signed by the Angels as a third-round selection in the 1996 First-Year Player Draft, the left-hander has appeared in 577 career Major League games (93 starts) over parts of 12 seasons with the Angels (1999-2003), White Sox (2003-04), Blue Jays (2005-06), Reds (2006), Mets (2007-08), Diamondbacks (2009) and Red Sox (2010). He has posted a 47-57 record with nine saves and a 5.01 ERA (541 ER/972.0 IP).