Red Sox Set Opening Day Roster On Even Of First Game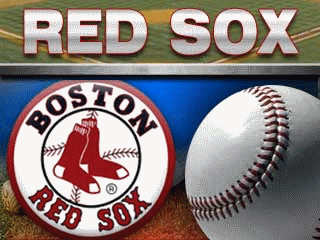 BOSTON RED SOX SET 2011 OPENING DAY ROSTER
BOSTON, MA—The Boston Red Sox set their 2011 Opening Day 25-man roster by optioning left-handed pitcher Hideki Okajima and right-hander Alfredo Aceves to Triple-A Pawtucket, and placing left-handed pitcher Felix Doubront on the 15-day disabled list (rehab from left forearm inflammation), retroactive to March 22. Additionally, infielders Nate Spears and Drew Sutton and catcher Paul Hoover were reassigned to minor league camp.
Executive Vice President/General Manager Theo Epstein made the announcements.
The 2011 Opening Day roster includes 12 pitchers, two catchers, six infielders and five outfielders.
The Red Sox open their 111th season on the road against the Texas Rangers at Rangers Ballpark in Arlington. Boston will start left-handed pitcher Jon Lester with left-hander C.J. Wilson taking the mound for Texas.
The Red Sox' 2011 Opening Day Roster:
PITCHERS (12): Matt Albers, Daniel Bard, Josh Beckett, Clay Buchholz, Bobby Jenks, John Lackey, Jon Lester, Daisuke Matsuzaka, Jonathan Papelbon, Dennys Reyes, Tim Wakefield, Dan Wheeler
CATCHERS (2): Jarrod Saltalamacchia, Jason Varitek
INFIELDERS (6): Adrian Gonzalez, Jed Lowrie, David Ortiz, Dustin Pedroia, Marco Scutaro, Kevin Youkilis
OUTFIELDERS (5): Mike Cameron, Carl Crawford, J.D. Drew, Jacoby Ellsbury, Darnell McDonald
—RED SOX—