Red Sox Sign 12 Free Agents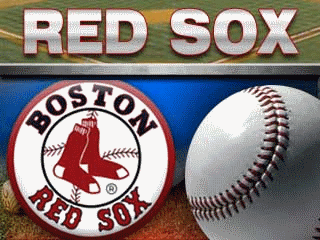 RED SOX SIGN 12
FREE AGENTS TO MINOR LEAGUE CONTRACTS
BOSTON,
MA—The Boston Red
Sox today announced the signings of 12 free agents to 2012 minor league
contracts. All 12 players have also been invited to Boston's Major League
Spring Training camp as non-roster players.
The 12 free
agents are right-handed pitchers Brandon Duckworth, Charlie Haeger, Will Inman,
Doug Mathis, Tony Pena Jr., Carlos Silva and Chorye Spoone, left-handed pitchers
Jesse Carlson, Rich Hill and Justin Thomas, shortstop Pedro Ciriaco and utility
player Nate Spears.
Carlson, 31,
missed all of 2011 on Toronto's disabled list due to rotator cuff surgery
performed on May 24. The left-hander last pitched in 2010, splitting that
season between Toronto and the club's Triple-A affiliate in Las Vegas. He has
appeared in 162 Major League contests, all with the Blue Jays from 2008-10, and
has combined for an 8-8 record, three saves, a 3.63 ERA (57 ER/141.1 IP) and 114
strikeouts at the Big League level. Since being selected in the 15th
round of the 2002 First-Year Player Draft by Detroit, he has pitched in the
Tigers, Astros, Blue Jays and Rangers organizations. A native of New Britain,
Carlson attended the University of Connecticut.
Ciriaco spent
the majority of 2011 with Pittsburgh's Triple-A Indianapolis club, where
appeared at shortstop (46 games), second base (18), third base (1) and left
field (6) while hitting .231 (64-for-277) with seven doubles, three triples, two
homers, 24 RBI and 31 runs. The 26-year-old also played in 23 games over six
separate stints for Pittsburgh last season and owns a .333 average (13-for-39)
with three doubles, two triples and seven RBI in 31 career Major League games,
all with the Pirates over the last two seasons. Signed by Arizona as an
international free agent on February 28, 2003, he is a .273 hitter
(951-for-3,482) with 131 doubles, 39 triples, 25 home runs, 332 RBI and 486 runs
in 875 career minor league games in the Diamondbacks (2003-10) and Pirates
(2010-11) organizations. A native of San Pedro de Macoris, Ciriaco also
appeared in 28 games for Toros del Este of the Dominican Winter League this
offseason.
Duckworth, 35,
returns to the Red Sox organization after going 8-6 with a 3.97 ERA (52 ER/118.0
IP) and 88 strikeouts in 22 games (21 starts) for Triple-A Pawtucket last
season. He last pitched in the Majors with Kansas City in 2008, going 3-3 with
a 4.50 ERA (19 ER/38.0 IP) in seven starts for the Royals. Originally signed by
the Phillies as a non-drafted free agent on August 13, 1997, Duckworth has gone
23-34 with one save and a 5.28 ERA (300 ER/511.0 IP), 376 strikeouts and 228
walks in 134 Major League games (84 starts) over parts of eight seasons with the
Phillies (2001-03), Astros (2004-05) and Royals (2006-08).
Haeger, 28,
pitched for San Diego's Triple-A Tacoma affiliate and Boston's Double-A Portland
club in 2011, combining to go 6-3 with a 5.44 ERA (59 ER/97.2 IP) and 84
strikeouts over 17 starts. After signing with Boston as a minor league free
agent on July 22, he was 4-1 with a 3.24 ERA (18 ER/50.0 IP) and 49 strikeouts
with 22 walks in eight starts for the Sea Dogs to close out the year.
Originally selected by the White Sox in the 25th round of the 2001
First-Year Player Draft, Haeger owns a 2-7 record with one save, a 6.40 ERA (59
ER/83.0 IP) and 69 strikeouts in 34 career Major League games (10 starts) with
the White Sox (2006-07), Padres (2008) and Dodgers
(2009-10).
Hill, 31,
pitched in the Red Sox organization in 2011 before undergoing season-ending
Tommy John Surgery on June 9. He threw 8.0 scoreless innings over nine
appearances out of the bullpen for Boston in 2011 and has held opponents
scoreless in all 15 outings with the club dating back to September 14, 2010, the
longest streak ever to begin a Red Sox career. The native of Milton, MA also
pitched for the PawSox last season, going 1-0 with one save, a 1.13 ERA (2
ER/16.0 IP) and 18 strikeouts. In 93 career Major League appearances (70
starts) between the Cubs (2005-08), Orioles (2009) and Red Sox (2010-11), Hill
owns a 22-20 record with a 4.73 ERA (214 ER/407.1 IP) and 370
strikeouts.
Inman pitched
exclusively for San Diego's Triple-A clubs over the last two seasons. In 2011,
the 24-year-old tied for sixth in the Pacific Coast League with 120 strikeouts
over 42 games (17 starts) with Tucson while going 5-11 with a 6.15 ERA (80
ER/117.0 IP). Selected by the Brewers in the third round of the 2005 First-Year
Player Draft, the right-hander has appeared in 173 career minor league contests
(136 starts) over seven campaigns in the Brewers (2005-07) and Padres (2007-11)
organizations. Inman has averaged 9.03 strikeouts per nine innings (785
K's/782.0 IP) in the minor leagues with a 47-45 record, one save and a 3.76 ERA
(327 ER).
Mathis, 28,
spent time in 2011 with San Francisco's Triple-A Fresno affiliate and Oakland's
Triple-A Sacramento affiliate, combining for a 4.27 ERA (41 ER/86.1 IP), 64
strikeouts and an 0-5 record in 17 starts. He also pitched for the Samsung
Lions of Korea Professional Baseball last season, where he went 5-2 with a 2.52
ERA (18 ER/64.1 IP). Mathis has appeared in 45 Major League games (six starts),
all with the Rangers from 2008-10, and is 3-3 with a 4.84 ERA (47 ER/87.1 IP)
and 44 strikeouts in his Big League career. He was selected by Texas in the
13th round of the 2005 First-Year Player Draft and pitched in the
Rangers system through the 2010 season.
The 30-year-old
Pena spent the 2011 season with Pawtucket, his first year in the Red Sox system
and his second full campaign as a pitcher. He went 9-6 with three saves, a 3.56
ERA (46 ER/116.1 IP) and 65 strikeouts in 33 appearances (14 starts) with the
PawSox and also pitched in 23 games with Aguilas Cibaenas of the Dominican
Winter League during the offseason, going 1-0 with three saves and a 3.20 ERA (7
ER/19.2 IP). Signed by Atlanta as an international free agent on July 21, 1999,
Pena played primarily shortstop before converting to pitcher during the 2009
season. He hit .228 (189-for-829) with four home runs and 66 RBI in 327 games
over parts of four Big League seasons with the Atlanta (2006) and Kansas City
(2007-09) and made one Major League pitching appearance in 2008. Pena's father
Tony, a former Major League catcher who played for the Red Sox from 1990-93, is
currently the bench coach for the New York Yankees.
Silva, 32,
pitched in the Yankees organization last season, combining to go 2-1 with a
2.75 ERA (11 ER/36.0 IP), 28 strikeouts and six walks between Triple-A
Scranton/Wilkes-Barre (4 starts), Double-A Trenton (1 start) and High-A Tampa (2
starts). A veteran of nine Major League seasons with the Phillies (2002-03),
Twins (2004-07), Mariners (2008-09) and Cubs (2010), he is 70-70 with two saves,
a 4.68 ERA (645 ER/1,241.2 IP), 554 strikeouts and just 238 walks allowed in 316
career Big League outings (180 starts). No active hurler with at least 750.0
innings pitched has fewer walks per nine innings than Silva (1.73). A native of
Venezuela, he was originally signed by the Phillies as an international free
agent in 1996.
Spears, 26,
returns for his third season in the Red Sox organization. He spent most of 2011
with Pawtucket, where he hit .248 (78-for-315) with 19 doubles, two triples,
eight home runs, 45 RBI, 49 runs and 49 walks in 96 games while appearing at all
four infield positions as well as left and right field. A left-handed hitter,
Spears made his Major League debut in three games for the Red Sox last
September. Originally selected by Baltimore in the fifth round of the 2003
First-Year Player Draft, he has hit .273 (894-for-3,279) with 171 doubles, 43
triples, 55 home runs, 375 RBI, 531 runs, 424 walks and 85 stolen bases in 958
minor league games in the Orioles, Cubs and Red Sox
organizations.
Spoone, 26, has
spent all seven years of his professional career in the Orioles organization
since being selected by Baltimore in the eighth round of the 2005 First-Year
Player Draft. The right-hander reached the Triple-A level for the first time
last season, when he combined to go 7-6 with his first career save, a 4.50 ERA
(61 ER/122.0 IP) and 80 strikeouts in 19 starts and a career-high-tying 12
relief outings between Triple-A Norfolk and Double-A Bowie. In seven minor
league campaigns, Spoone owns a 36-41 record with a 4.14 ERA (290 ER/630.2 IP)
and 476 strikeouts.
Thomas spent the
2011 season with the Pirates Triple-A affiliate in Indianapolis, where went 8-2
with three saves, a 3.89 ERA (30 ER/69.1 IP) and 59 strikeouts compared to 24
walks, including a 2-0 record and a 1.08 ERA (2 ER/16.2 IP) over his final 13
outings. Last year, his third straight season pitching exclusively in relief,
the 27-year-old southpaw led the International League with 12 holds and a
career-high 63 appearances. He limited left-handed hitters to a .188 batting
average (19-for-101) and just one extra-base hit. A fourth-round selection by
Seattle in the 2005 First-Year Player Draft, Thomas is 45-35 with 14 saves, a
4.15 ERA (306 ER/664.1 IP), 600 strikeouts and 282 walks allowed in 258 career
minor league games (76 starts). He has also made 20 Major League relief
appearances between the Mariners (2008) and Pirates (2010). In nine games this
offseason for Leones del Caracas of the Venezuelan Winter League, Thomas went
1-0 with a 2.70 ERA (2 ER/6.2 IP).
All of the free
agents are on the Pawtucket roster.
— RED SOX
—